CIG hosted the Chinese Culture Day at the International School of Geneva
[14.12.2021]
CIG hosted the Chinese Culture Day at the International School of Geneva
From December 6th to 13th, 2021, the International School of Geneva organized a colorful and diverse cultural week. CIG had the pride of hosting the Chinese Culture Day among the activities.

As a student representative, Wu ZHANG gave an introduction to the Chinese New Year and shot an English video to explain the legend of the source of the Chinese New Year. His video was shown in every classroom on that day. Wu has been learning Chinese at CIG for 5 years.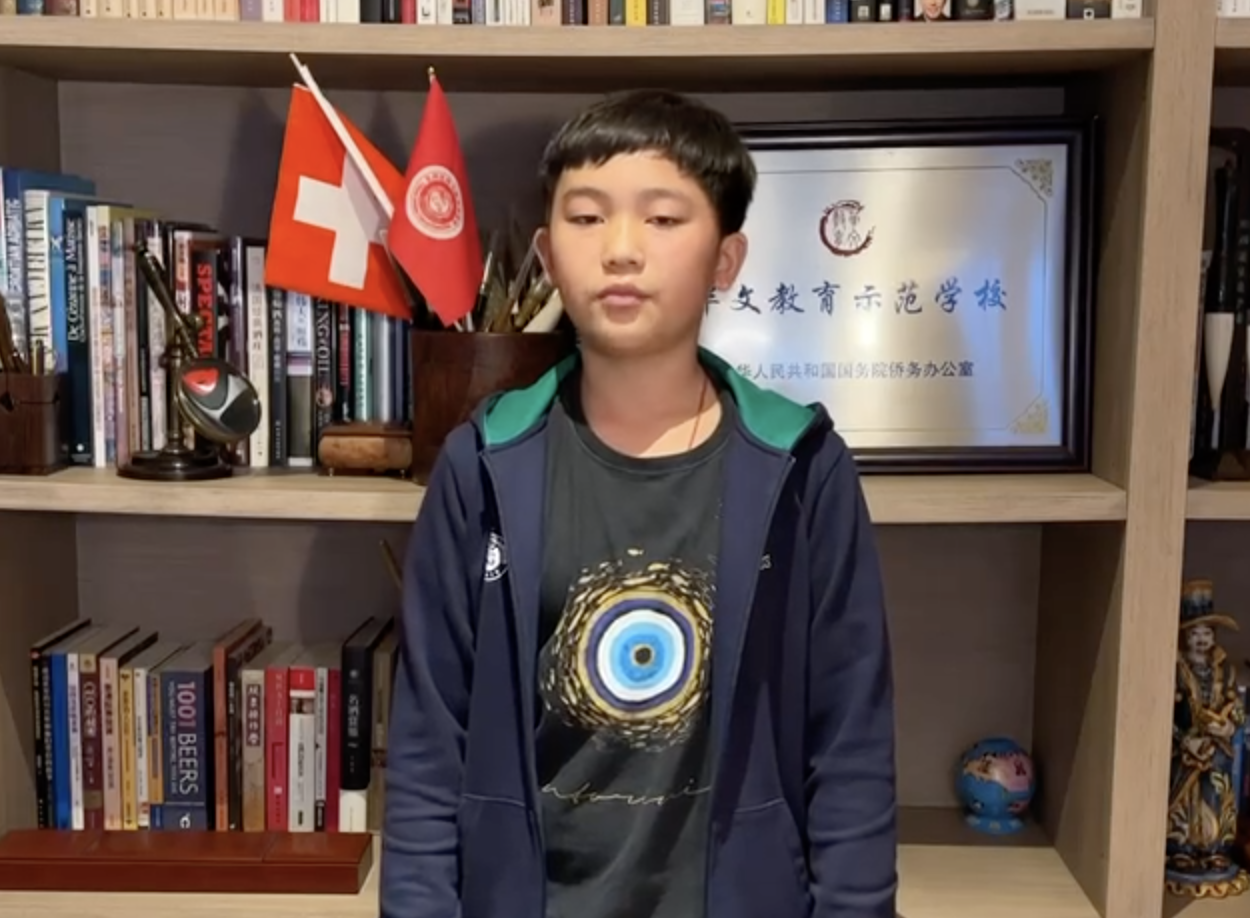 Ruixuan YANG is a 8th grade student at the International School of Geneva, and has also studied Chinese for 5 years at CIG. He played his own adaptation of "By the Lake Baikal" by Chinese singer Mr. Jian LI.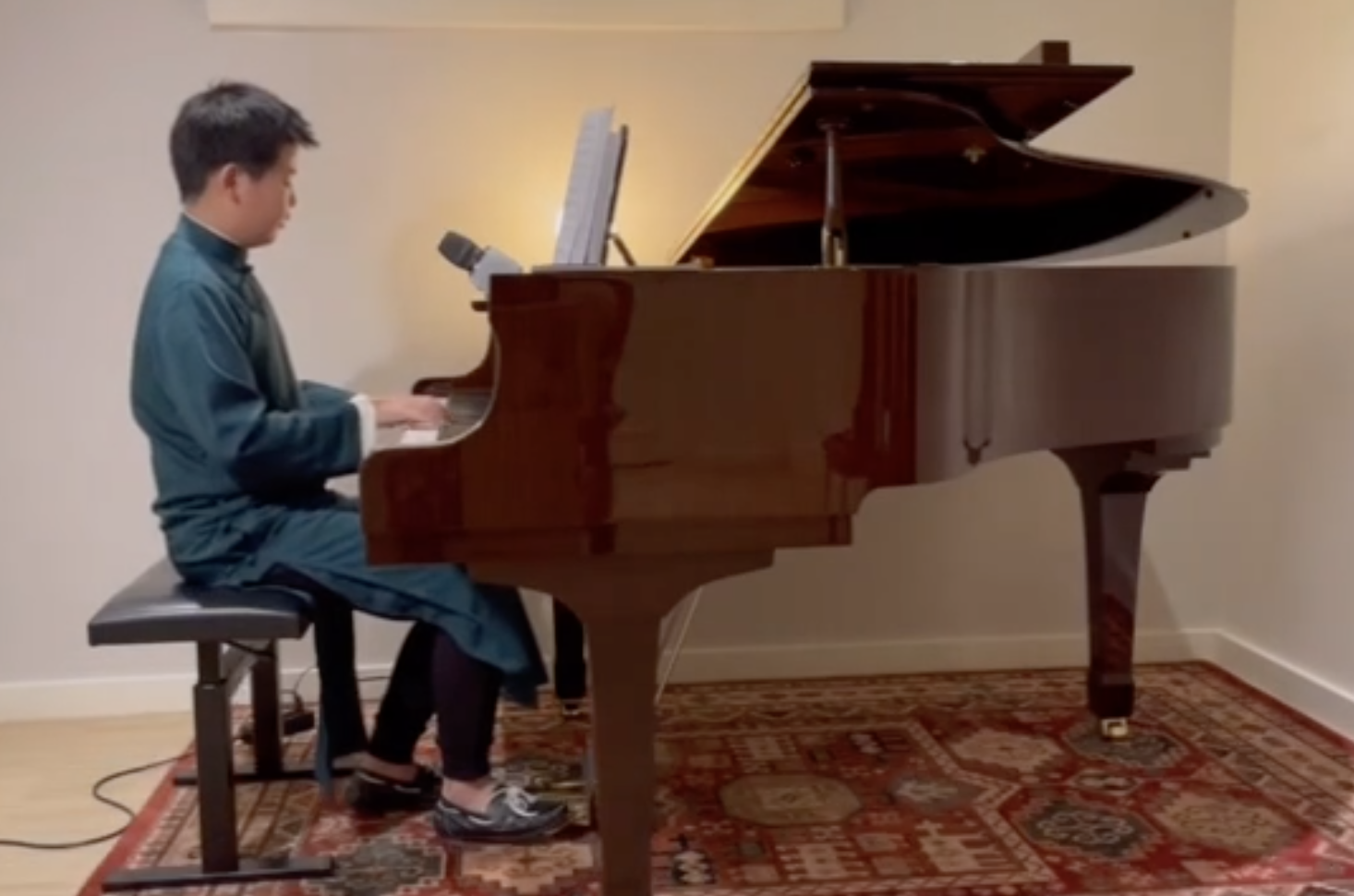 On the Ecolint LGB campus, we set up a booth so that everyone can try and practice Chinese calligraphy freely. Not only did it attract students of different grades, but also many teachers came to try their skills. In addition, a dragon dance team composed of senior students performed live, arousing excitement of the junior students.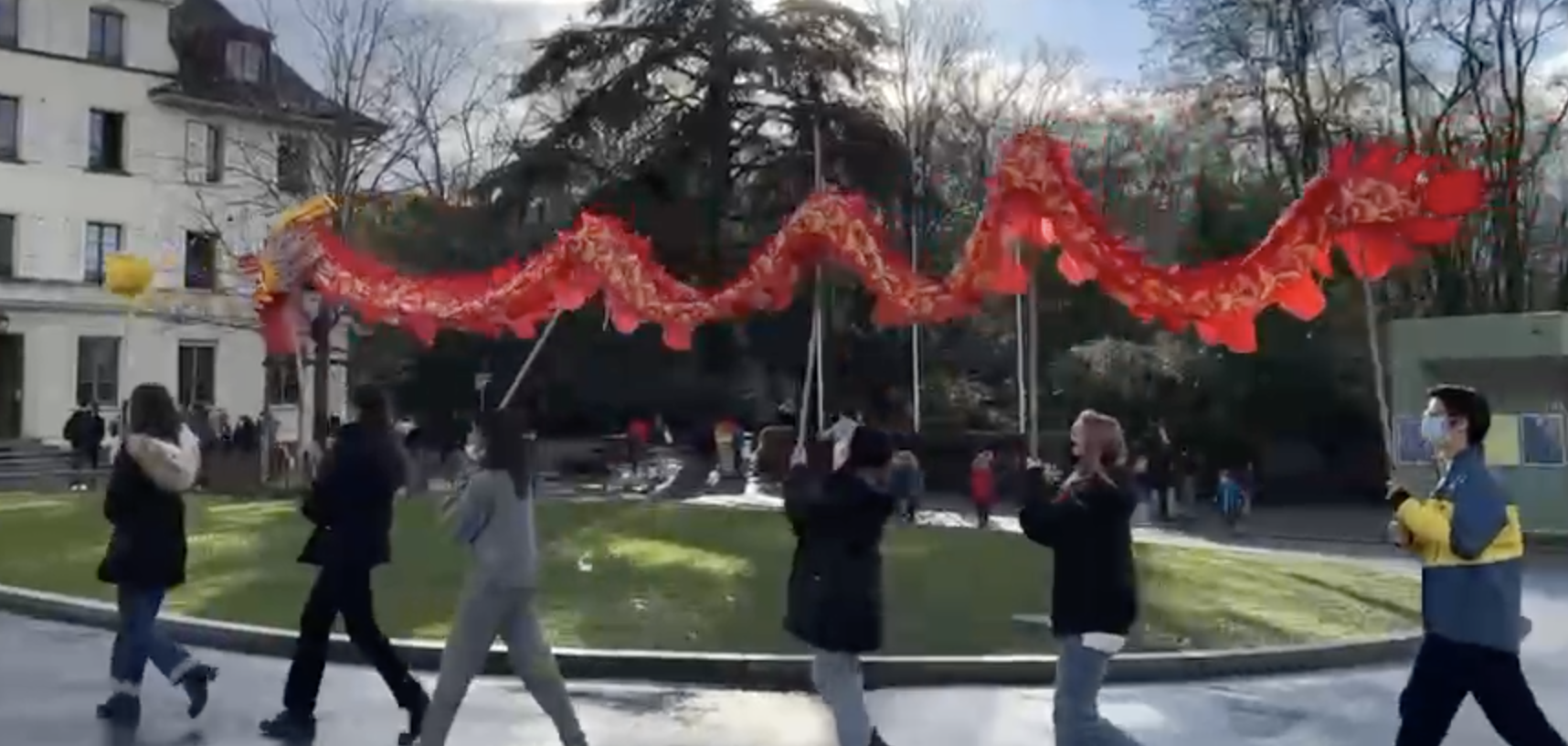 The significance of CIG hosting the Chinese Culture Day is to disseminate and promote Chinese culture, and to engage as many students as possible in the colorful events.
CIG has been carrying out Chinese education for many years. As a promoter of overseas Chinese education, we are also a bridge to spread Chinese culture. In the future, we will keep going, not forgetting our original intention, for both Chinese children and the friends of Switzerland and other countries who are interested in Chinese culture.