CIG's Visit to Milan Overseas Chinese Language School
[07.10.2023]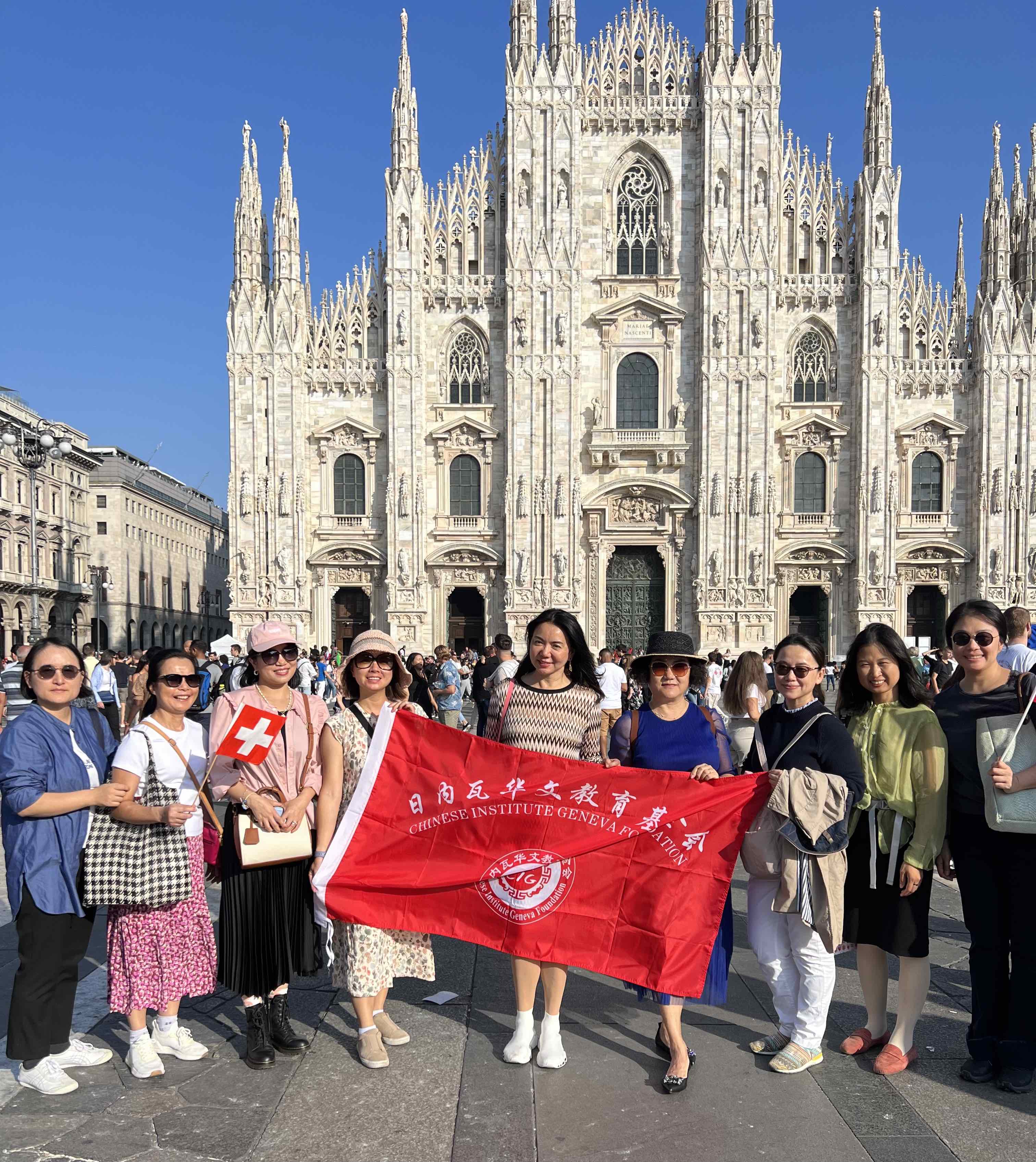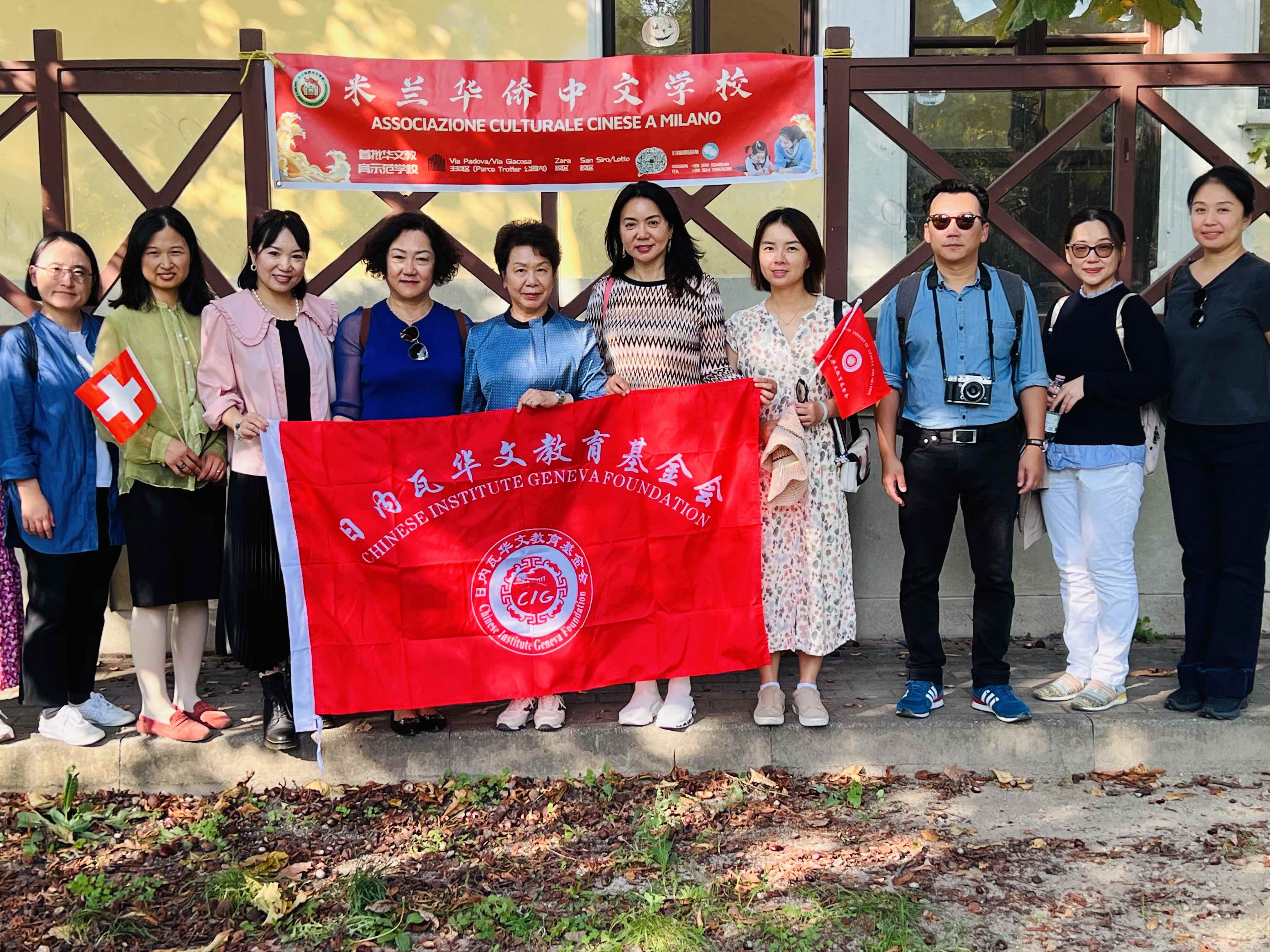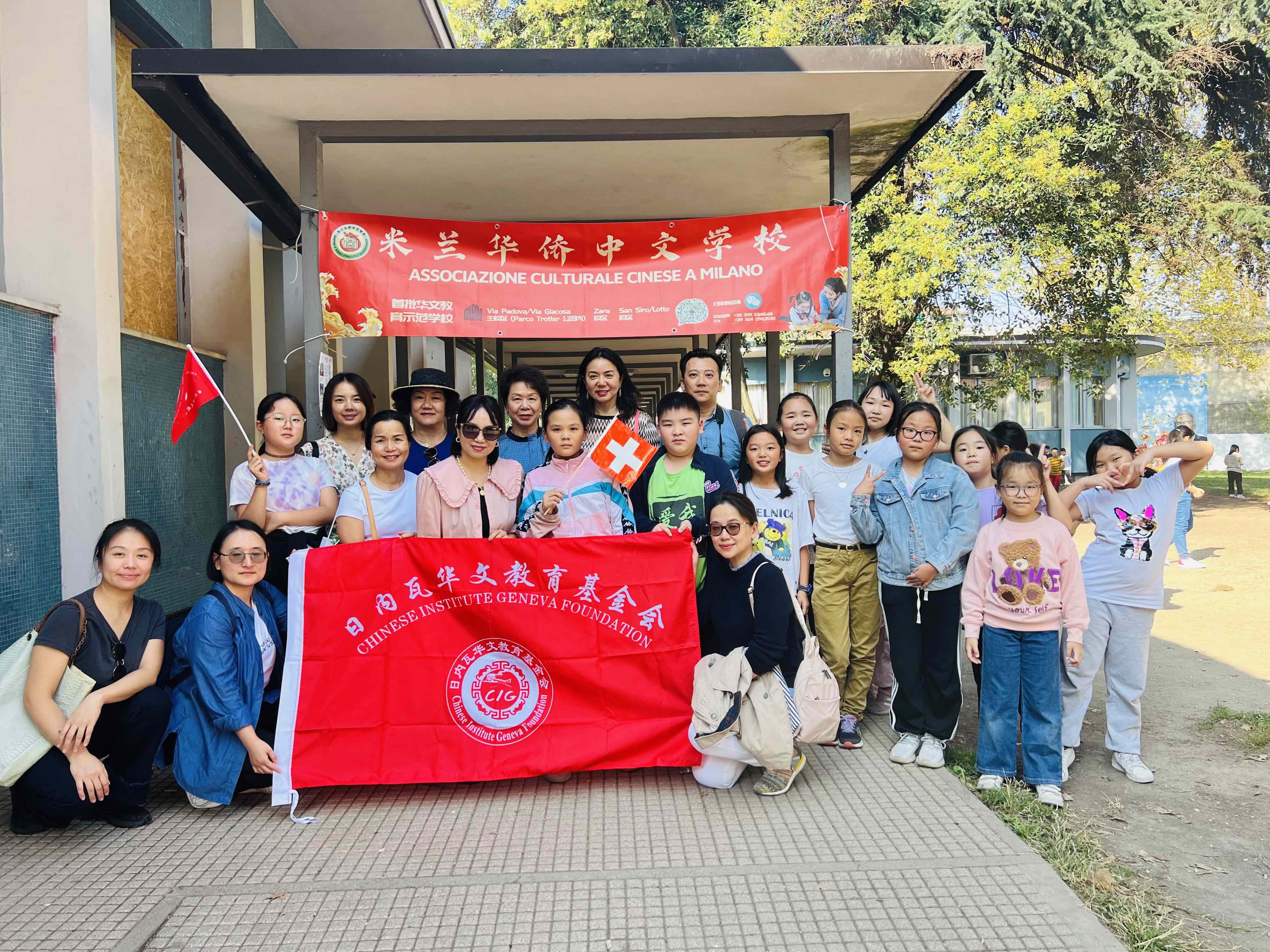 CIG's Visit to Milan Overseas Chinese Language School
On October 7th 2023, on a bright sunshine autumn day, a delegation of ten people from the Chinese Institute Geneva Foundation (CIG), including Director Chu Jun and Principal Sun Zhimin, along with teachers, visited the Milan Overseas Chinese Language School for exchange and exploration.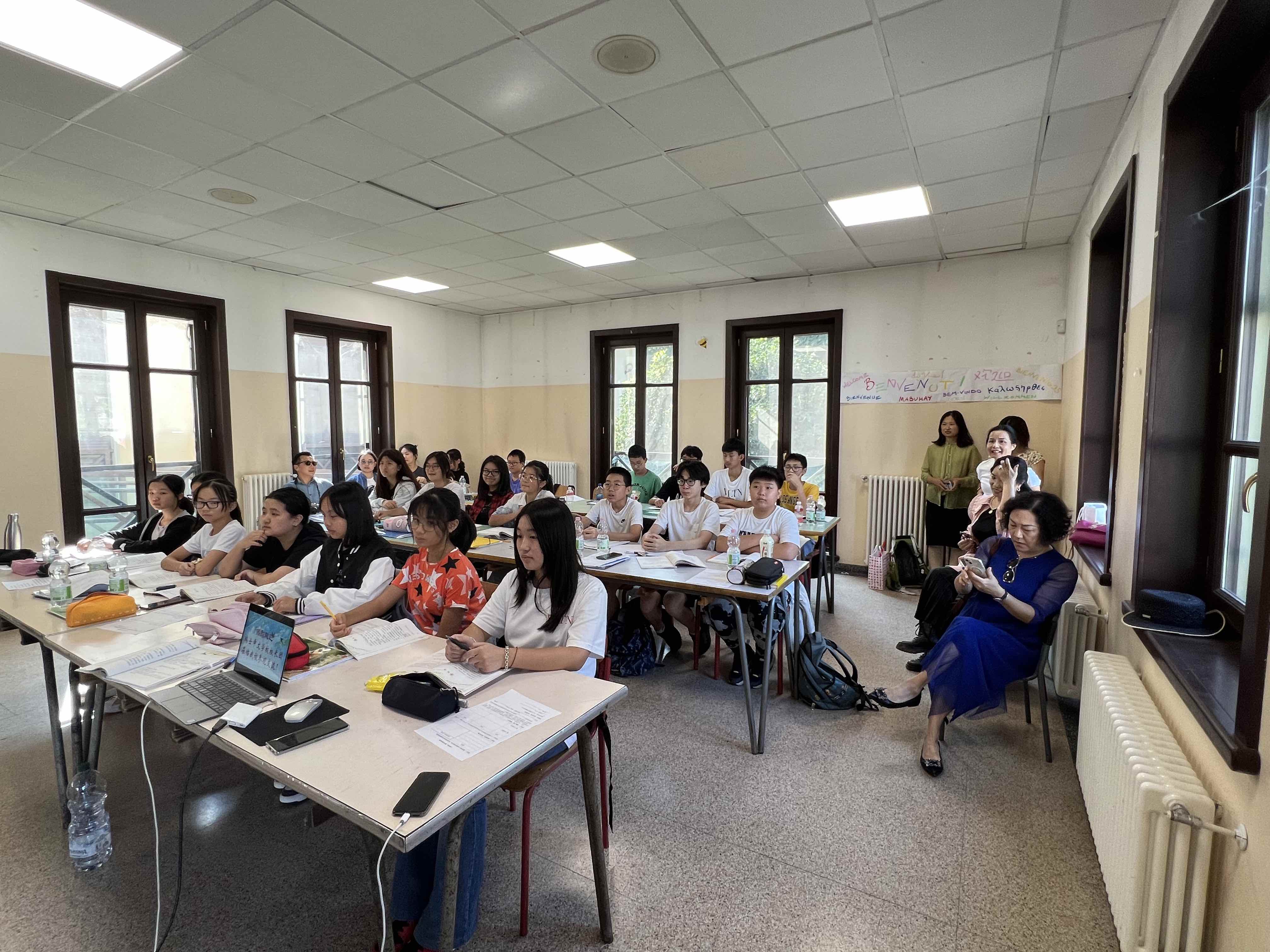 Founded in 2001, the Milan Overseas Chinese Language School is Italy's first weekend Chinese language school. The school covers various educational levels, from kindergarten and preschool to primary, junior high, and high school. In 2009, it was honored as one of the first "Overseas Chinese Language Education Demonstration Schools" by the Chinese State Council's Overseas Chinese Affairs Office.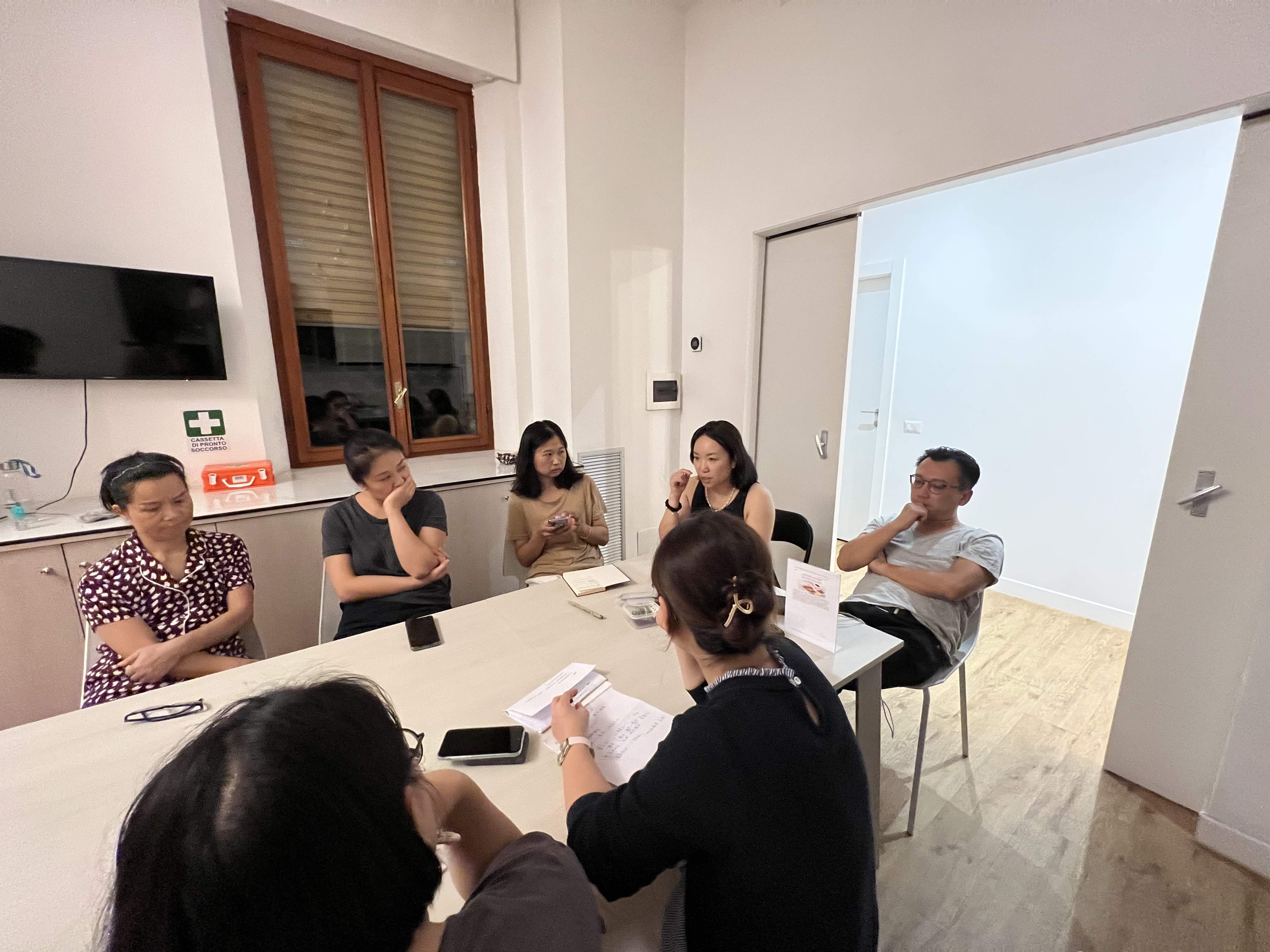 Led by Principal Chen Xiaowei of the Milan Overseas Chinese Language School, CIG delegation toured the campus. The school is nestled in a park with ancient trees and lush greenery, providing a pleasant environment. The teaching buildings are well-lit, clean, and equipped with modern teaching facilities.
CIG delegation attended a demonstration class taught by experienced teacher Li Xiaona. The lesson was based on a text from Mr. Zhu Ziqing's essay collection "Haste". During the fifty-minute demonstration class, teacher Li first guided the students to read the text with emotion. Then through focused analysis of key sentences and paragraphs, the students not only appreciated the beauty of the language but also understood the author's genuine feelings. CIG delegation was deeply impressed byteacher Li's demonstration class, for its emphasis on key points, clear themes, clever instructional design, and lively teaching atmosphere.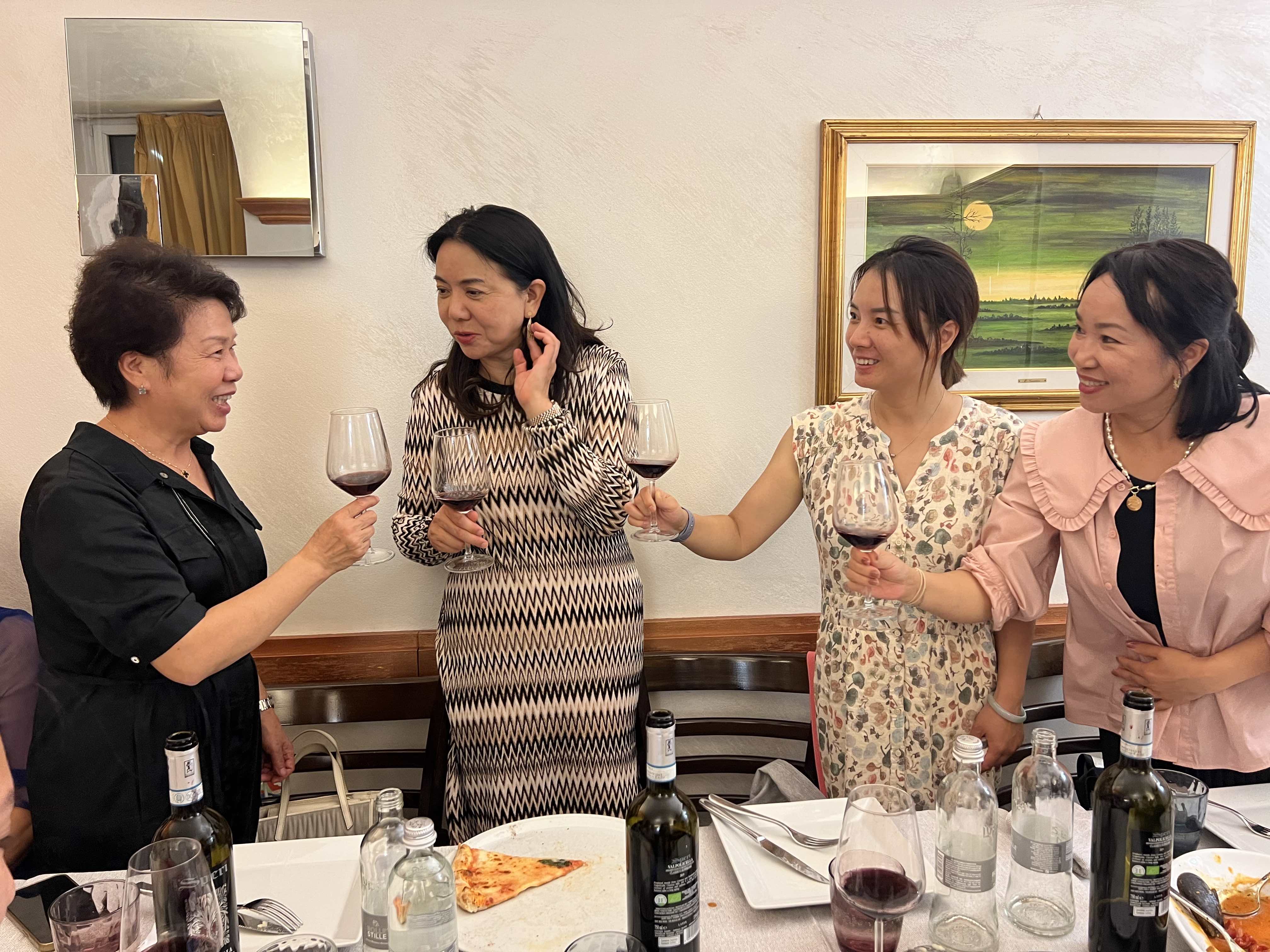 Subsequently, Principal Chen Xiaowei led the CIG delegation to visit every classroom and engage warmly with the students. CIG Director Chu Jun inquired about their hometowns, Chinese language learning progress, and achievements. The students at the Milan Overseas Chinese Language School greeted the delegation enthusiastically, engaging in fluent and accurate Chinese exchanges, earning praise from CIG teachers.
Finally, the leaders and teachers from both schools discussed and exchanged ideas on various aspects of Chinese language education in Europe, challenges in operating schools, teaching methods, and more. We looked forward to the promising future of overseas Chinese language education and agreed to engage in more such activities in the future. We aim to learn from each other, periodically exchange new ideas, skills, and practices in Chinese language education, and work together to make greater contributions to the overseas inheritance and promotion of Chinese culture.