nd CIG event in the year of the tiger
[04.05.2022]
2nd CIG event in the year of the tiger (Moser school Nyon)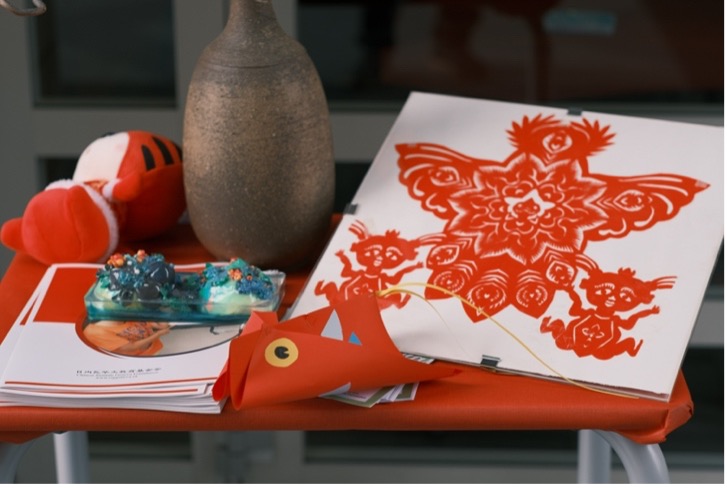 On 2nd April 2022, CIG organized a collection of folk culture activities for our teachers and students, as well as our guests from the surrounding areas who are interested in traditional Chinese culture. It is also the time of the Qingming Festival in China. As the 2nd stop of CIG's events in 2022, the main theme of this event is folklore and history, demonstrating craftsmanship in traditional Chinese culture. It is not only for young students but also for local Chinese and Chinese lovers. The purpose is to build a warm Chinese community, so that both children and parents can participate in the event.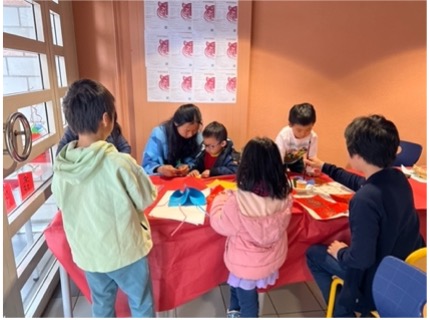 DIY a paper crane to make a wish. The wings that you stick with your own hands will carry more blessings.
Qingming is a good time to fly a kite. Make a kite by yourself, fly it into the sky and enjoy the happiness.
(photo of making bookmarks)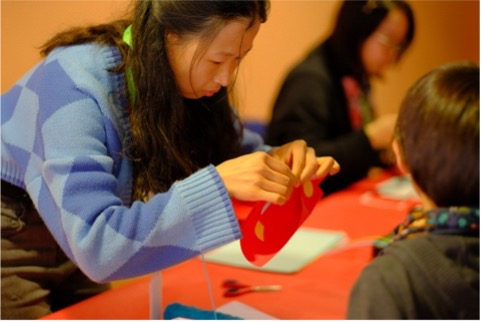 Make a bookmark with the first flower or the first leaf of spring. Let it start a year of reading and enrich your heart!
(Photo of the lecture)
Spend an hour on a tour of the past and present of China. How many dynasties have the five thousand years of culture gone through? How does it develop and pass on? How does it endure and survive?
All parts of China have the custom of dancing the spring dragon during the Qingming Festival to pray for good weather and a bumper harvest of rice. The spring dragon came to Nyon today, danced with the kids, bit the paper lamp and chased the wind, so happy!
(Photo of calligraphy)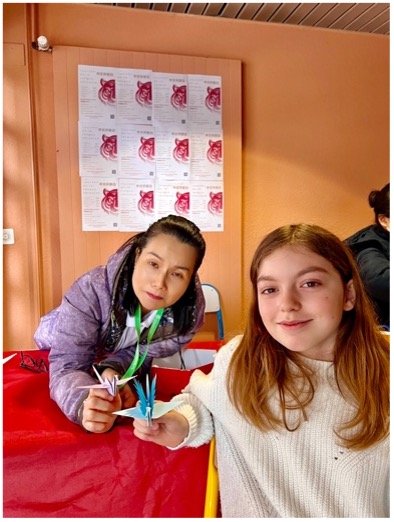 Chinese culture is closely connected with Chinese characters. The students took a lively Chinese lesson through calligraphy, learning how to hold and control the pen.
Teachers, students and parents have enjoyed a variety of cultural activities in a harmonious atmosphere. This event was also supported by local business, offering the participants with commodity vouchers as rewards.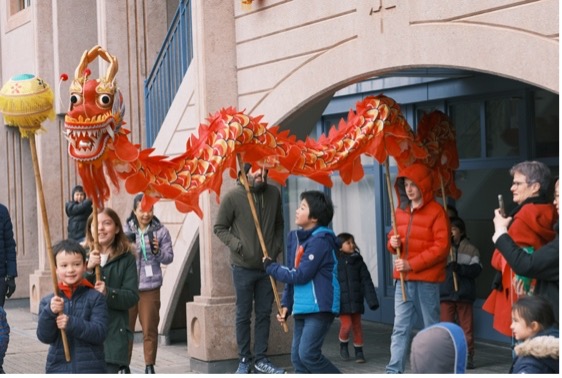 Let us look forward to the 3rd CIG event in 2022!