CIG Christmas Celebration & Semester Summary
[31.12.2020]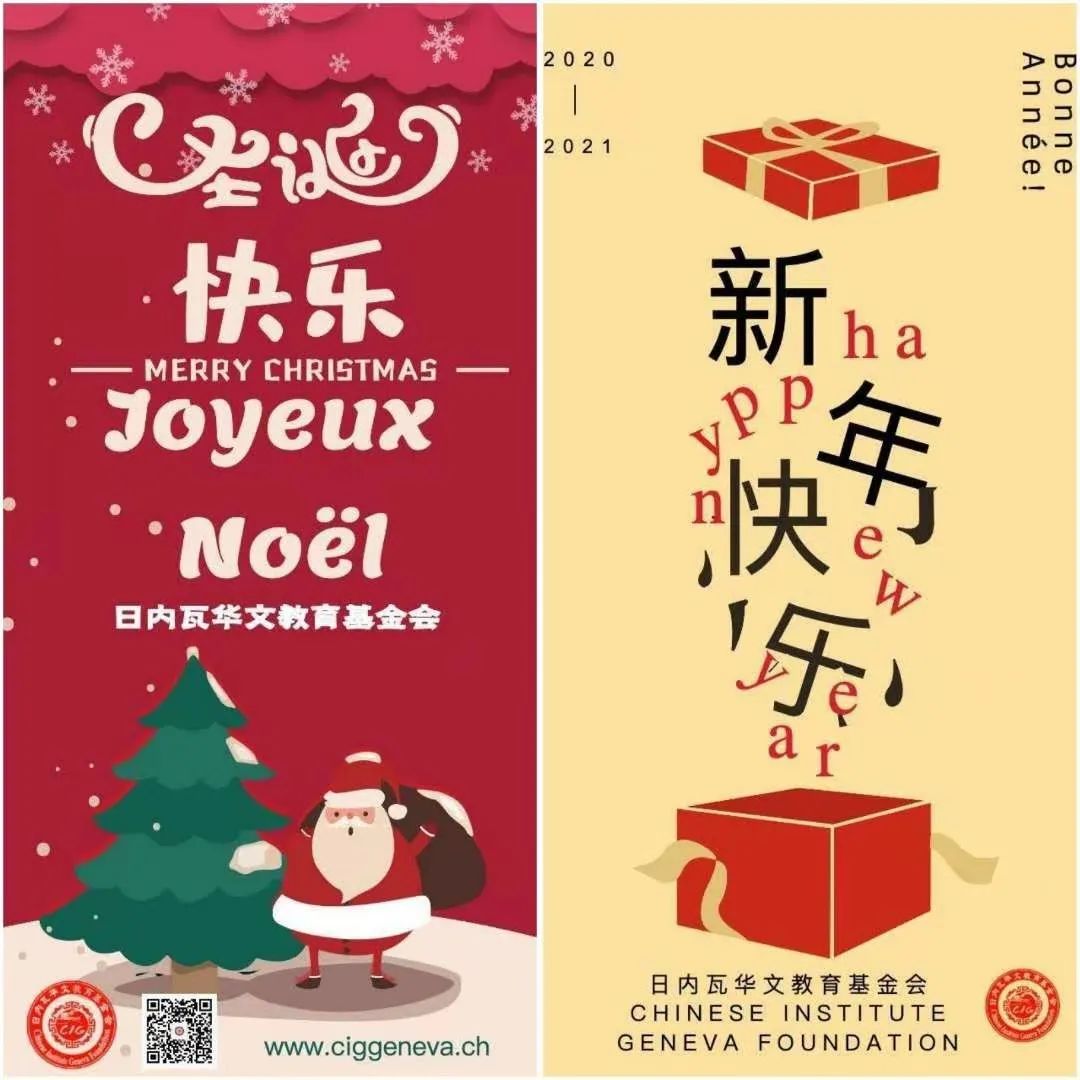 CIG Christmas Celebration & Semester Summary
The first semester of 2020/21 ended in the snow. The coming Christmas brings countless laughter to Switzerland. The tacit understanding and warmth between teachers and students make this cold winter days warm.

In the big family of CIG, we are lucky because we get a lot of support and understanding from the parents; we are happy because we receive full trust from our students.
In the last class on the Geneva campus this Wednesday, the teachers of each class prepared small awards for the students, some were printed, some were handmade, and some were co-created with students in class. The last class was joyful. Some classes celebrated with Chinese animation short films. The activities showed growth of the children. The little girl who was crying yesterday suddenly became a little Chinese expert and a caring little helper.
The last class on the Lausanne campus was also full of creativity and love. Every gift is engraved with expectations; every award certificate demonstrates children growing up. The four seasons change with scenery passing by outside the window, what is unchanged is the warmth inside the classroom. The end of the class was filled with cordial greetings and mutual blessings between teachers and students, that goodbye omited too many emotions.
In our Nyon campus, students are close and harmonious with the teachers. Here the last class was full of laughter and happiness. The students have the belief and perseverance to climb up continuously to enjoy every day of learning Chinese!
The mission tells us that we should observe more, think more, practice more, and complete more. We cherish very parent who meets us for the growth of their children and help each other. We work together with one heart and with infinite strength and hope, waiting for the flowers to bloom.
CIG aims at helping all students enjoy the cordial poetry of Chinese and the happiness of growth and create their own success!