CIG Visited the Overseas Chinese Affaires Office of State Council of China
[29.08.2018]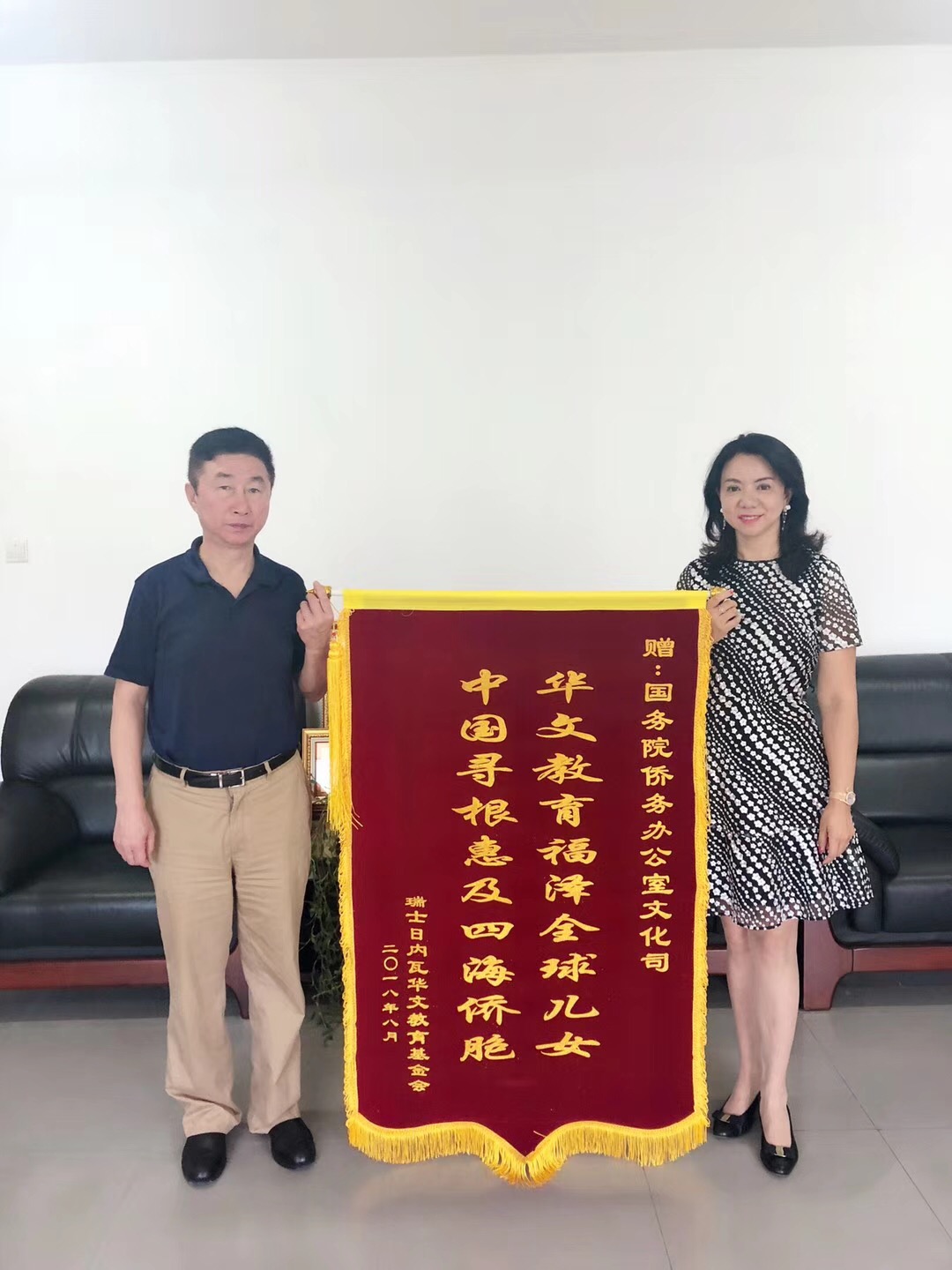 CIG Director Mrs. Jun CHU visited the Cultural Division of the Overseas Chinese Affairs Office of the State Council of China on August 24, 2018. She met with Director General Mr. Zhengang LEI, Counsel Mrs. Cuiying TANG, Deputy Director General Mr. Liguo QIU and Project Director of the Chinese Language and Culture Education Foundation Mrs. Xiaomei LI. They had a close talking and exchanged views on overseas Chinese education development. Mrs. Chu presented a banner to the host to thank their continuous support to overseas Chinese education. She added that it was always the driving force for us to move forward. Mrs. Chu also paid a visit to the teaching materials library, from where all the books needed for overseas Chinese schools were delivered to the world.​
Previous News
CIG students passed IB Chinese with high scores
CIG lauched Jinglelingo Chinese project
[19.06.2019]
CIG supported Chinese universities to visit Swi...
[19.06.2019]
Summer camps 2019
[31.05.2019]
Student's show in end of year 2019