Payment
Payment statement:
1. Please kindly make your payment within 10 days upon receipt of the bill. Failure of payment within 30 days will be followed with corresponding legal procedures.
2. You may choose to pay by bank transfer, post office wire transfer or cash.
3. Private lectures shall be paid before the class.
4. Installment payment is acceptable, however additional bank interest will apply.
5. In case of withdrawal after three months of school, tuition fees will not be refunded.
Bank Account CIG :
Banque Cantonale de Genève
Quai de l'lle 17
Case postale 2251, 1211 Genève 2
Account no. 5011.25.60
IBAN: CH44 0078 8000 0501 1256 0
Clearing no. 788
In favor of: Chinese Institute Geneva Foundation,
C/O Beau & Co.
Rue d'Italie 11, 1204 Genève
VAT number :
CHE114.606.847
Payment Slip for download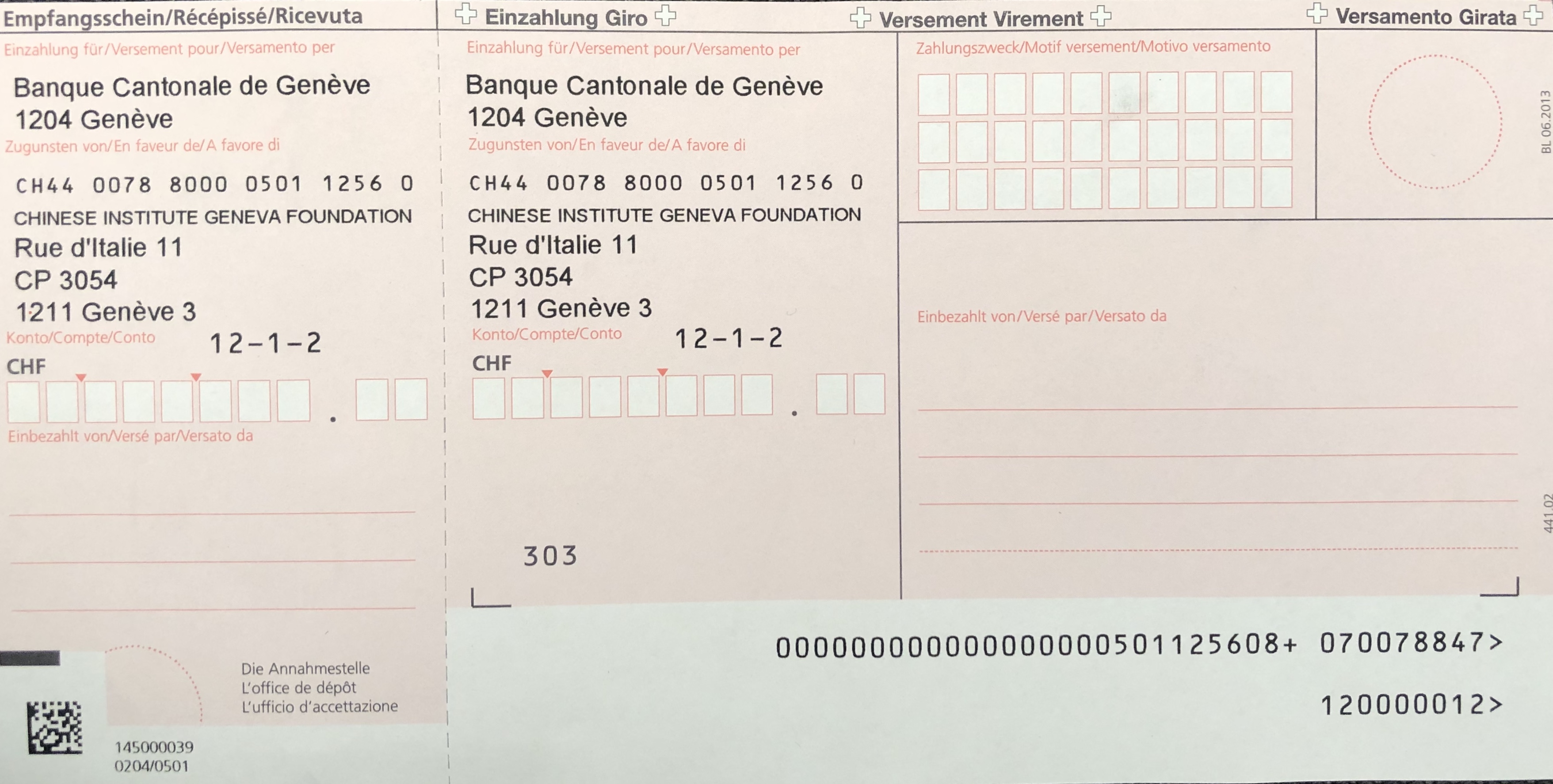 ​
Location for class : Geneva Lausanne Nyon
News
Chinese New Year 2020
[04.12.2019]
CIG director participated in 2019 advanced stud...
[29.09.2019]
70th National Day of the People's Republic of...
[28.09.2019]