Official Exam and diploma of China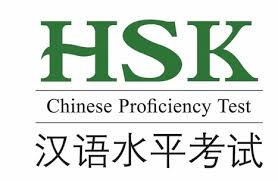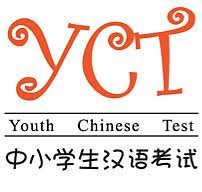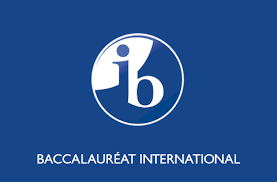 CIG organizes annually HSK exams for French-speaking area in Switzerland
For more information and registration: chinesetest@ciggeneva.ch
International Baccalaureate
YCT
The YCT is an international standardized test of Chinese language proficiency. It assesses young foreign students' abilities to use Chinese in their daily and academic lives.

The YCT consists of a writing test and a speaking test, which are independent of each other. The writing test is divided into four levels, namely, the YCT (level I), YCT (level II), YCT (level III), and YCT (level IV). The speaking test is divided into the YCT (Beginner Level) and YCT (Intermediate Level).

Test takers who are able to pass the YCT (Level I) can understand and use some of the most common Chinese phrases and sentences and possess the ability to further their Chinese language studies.

Test takers who are able to pass the YCT (Level II) can understand and use some simple Chinese phrases and sentences and cope with basic level communications.

Test takers who are able to pass the YCT (Level III), having reached an excellent level in basic Chinese, can communicate on familiar daily topics in a simple manner.

Test takers who are able to pass the YCT (Level IV) can communicate in Chinese at a basic level in their daily and academic lives. They can manage most communications in Chinese when travelling in China.

Test Purposes

The YCT is intended for students whose mother tongue is not Chinese. The results of the test can serve various purposes:

1. A method for Chinese language learners to assess and improve their proficiency in Chinese.

2. A reference for Chinese language training in schools.

3. A method for Chinese language training institutions to evaluate training results.

4. A benchmark for students who want to participate in the HSK test.

Official site for exam
International Baccalaureate
IB Mandarin Chinese

The International Baccalaureate Organization (IBO) is a non-profit international educational foundation headquartered in Geneva, Switzerland and founded in 1968. IBO works with governments and non-governmental organizations across the world and has consultative status as a non-governmental organisation (NGO) at United Nations Educational, Scientific and Cultural Organization (UNESCO) and has collaborative relationships with the Council of Europe and Organisation Internationale de la Francophonie (OIF).

The IB Diploma Programme is an academically challenging and balanced programme of education with final examinations that prepares students, aged 16 to 19, for success at university and life beyond. It has been designed to address the intellectual, social, emotional and physical well-being of students. The programme has gained recognition and respect from the world's leading universities.

IB Diploma Programme subjects groups:
Group 1 – Studies in language and literature
Group 2 – Language acquisition
Group 3 – Individuals and societies
Group 4 – Sciences
Group 5 – Mathematics
Group 6 – The arts

IB Diploma Programme students must choose one subject from each of the five groups (1 to 5), ensuring breadth of knowledge and understanding in their best language, additional language(s), the social sciences, the experimental sciences and mathematics. Students must also choose either an arts subject from group 6, or a second subject from groups 1 to 5.
Subjects can be taken at higher level or standard level. At least three and not more than four subjects are taken at higher level (240 teaching hours), while the other subjects are taken at standard level (150 teaching hours).

Mandarin Chinese in the IB Diploma Programme

In some schools where the IB is awarded, there may be an option of taking Mandarin as one of the 2 languages that form part of the Diploma syllabus.

Mandarin is an option in the 'Second Language' subject groups. Depending on the student's experience/level, Mandarin can be studied at one of 3 levels:

Ab initio - for beginners who have no previous experience of Mandarin. Standard level only.
Language B - for students who have had some previous experience of learning Mandarin. It may be studied at either higher level or standard level.
Language A2 – for students who have a high level of competence in the language they have chosen. It includes the study of both language and literature, and is available at higher level and standard level.


IB Mandarin Chinese course at CIG

As early as 2009, CIG started to provide IB Chinese course to students at the International School of Geneva (Ecolint) with Chinese as mother tongue or as a foreign language. Ecolint is the oldest and largest operating international school in the world. In the mid-1960s, a group of teachers from Ecolint (Campus La Grande Boissière) created the International Schools Examinations Syndicate (ISES), which later became the International Baccalaureate Organization (IBO) and then the International Baccalaureate (IB). Ecolint is far ahead in Switzerland from the perspective of IB no matter in faculty or communication with universities around the world. The cooperation with Ecolint has provided CIG with great advantages to develop IB Chinese course. In recent years, CIG IB Chinese course has developed rapidly and becomes our signature course.

Previous CIG students (IB Chinese course) and their current universities/majors:

1) Jiayi ZHANG, University at Buffalo, the State University of New York
Major: Mechanical Engineering

2) Diya JIANG, New York University
Major: Quantitative economics, digital communication

3) Linfeng WANG, King's College London
Major: Biochemistry

4) Feiyang SHI, University of Edinburgh
Major: Economics and Politics (MA Hons)

5) Yi XING, Cambridge University
Major: Mathematical Tripos

6) Xiaoyue DENG, University of Edinburgh, Edinburgh Medical School
Major: Biomedical Sciences

7) Tianling REN, University of British Columbia
Major: Bachelor of Arts

8) Haoyang FU, London School of Economics and Political Science
Major: International Relations

The above students have all achieved good results in IB Mandarin Chinese, and some received full score of 7.

BCT
The new BCT, as an international standardized test of Chinese language proficiency, focuses on assessing non-native Chinese speakers' abilities to use the Chinese language in real business or common working environments, and evaluating the language tasks they are able to complete. It aims to provide references for companies to recruit and select employees, for schools and training institutions to organize teaching activities, and for learners to evaluate themselves.

The BCT, as a test series, consists of three independent tests: BCT (A), BCT (B) and the BCT Speaking Test.

The BCT (A), which is oriented towards beginners, is designed to examine test takers' ability to communicate in Chinese in daily life and during basic business activities.

The BCT (B), which is oriented towards intermediate and advanced learners, is designed to examine test takers' ability to communicate in Chinese during complex business activities.

The BCT Speaking Test, which is oriented towards learners of all levels, adopts the form of a computer-based test as well as personalized and targeted questions to examine test takers' ability to complete various communicative tasks by using spoken Chinese.

Test Purposes

The results of the test can serve various purposes:

1. A reference for employers to assess non-native Chinese speakers' (candidates') Chinese competence in daily work. Test scores can be used as a reference for employee recruitment, selection, placement and promotion.

2. A reference for educational and training institutions to assess students' business Chinese proficiency concerning recruitment, class divisions, and credits granting.

3. A method for Chinese language learners to improve and evaluate their business Chinese competence.

Link for BCT
YCT 2020
2020 Swiss Youth Chinese Test (YCT) Announcement
Exam date: 15th November 2020, 10:00
Registration deadline: 18th October 2020
Arrival time on exam date: 15th November 2020, 9:30-9:50
Exam location: 1. Swiss French-speaking region: Ecole Moser Nyon, Avenue Reverdil 4-6, 1260 Nyon
2. Swiss German-speaking region: Obersee Bilingual School, Eichenstrasse 4C, 8808 Pfäffikon SZ
Exam contents: YCT Level 1-4
Area code: Switzerland 627
Candidates' age limit: YCT is an international standardized Chinese proficiency test for high school and
elementary school students. Generally the candidates should be between (including) 6 and 18 years old.
Registration: Online registration only! Please register by your own via the link:
http://www.chinesetest.cn/kaoshibaomingIndex.do?source=yct
After successful online registration, candidates should send an email to the corresponding contact person shown
at the bottom of this page to indicate the name of the candidate and the exam location.
Online registration tips: For new users please first register for the website, then log in to proceed to exam
registration. After successfully registering, you will receive a confirmation email.
Exam fees (including postage for the score report): CHF 43 for Level 1, CHF 43 for Level 2, CHF 53 for
Level 3, CHF 53 for Level 4.
Payment: Please pay your exam fees via e-banking. Reference field should be inserted with YCT level and
name of candidate. Only registration with confirmed payment will be issued with an admission tickets.
Bank account: ZHOU LING CHINESISCHE LEHRERV CH
PostFinance, IBAN: CH46 0900 0000 6034 0343 5
Admission Ticket: As from 1 November 2020, Admission Ticket is available online. Please log on (to the
same website as you registered) and print it out. It is your responsibility to have the Admission Ticket in paper.
Exam results: 30 days after the exam, the results will be available online. You may wish to log on to the
same website to check. Results in paper will be posted to the address that was left along with your
registration.
Important to know:
1. This exam does not contain oral test, but only written test.
2. YCT Level 1-4 will take place at the same time, so each candidate can only participant in one exam
level.
3. On exam date all candidates are required to bring admission tickets, identity documents, 2B pencils,
erasers and other necessary exam supplies.
4. Please arrive in time to ensure a smooth exam process.
5. To protect the health of all the participants, we require all the candidates, monitors and parents, who
are in the school building, to wear a facemask all the time.
Contact:
1. Contact person for the exam area: Chinese Language Teachers Association of Switzerland (CLTAS),
Mr. Ban WANG (organization.cltas@gmail.com)
2. Contact person for the test center in Swiss French-speaking region: Chinese Institute Geneva
Foundation (CIG), Ms. Huang Yuna (yctswissromande@gmail.com)
3. Contact person for the test center in Swiss German-speaking region: LittleMandarin Chinese
School, Ms. Hua Xiao (info@littlemandarinschool.ch)
Chinese Language Teachers Association of Switzerland
September 2020, Bern
Download PDF
News
Kite Yoga Picnic May 22
nd CIG event in the year of the tiger
Lunar new year, year of the tiger