The Chinese Institute Geneva Foundation Representatives Attended the 74th China National Day Reception
[29.09.2023]
The Chinese Institute Geneva Foundation Representatives Attended the 74th China National Day Reception
Bern, Switzerland, September 26, 2023 - The beautiful landscape of the Hotel Schweizerhof was adorned with Chinese national flags, filled with a festive atmosphere, as the Chinese Ambassador to Switzerland, Wang Shiting, and his wife, Zhao Man, hosted a National Day reception in Bern to celebrate the 74th anniversary of the People's Republic of China.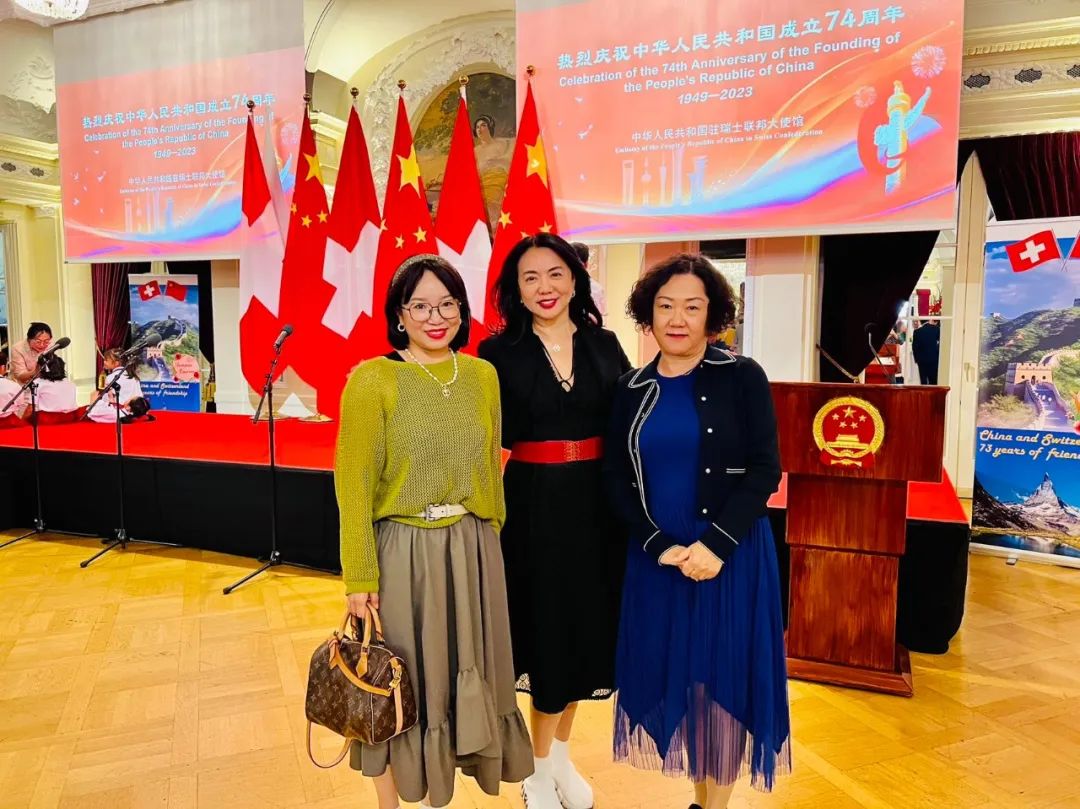 CIG Director Chu Jun, Principal Sun Zhimin, and Teacher Wang Cuizhu attended the National Day reception.
Ambassador Wang Shiting highlighted the positive aspects of China-Switzerland relations in his speech. He mentioned the increasing vitality in recent exchanges and cooperation between the two countries, with over 20 Chinese delegations visiting Switzerland and 15 Chinese companies successfully issuing depositary receipts through "China-Switzerland Connect." Simultaneously, Swiss companies are actively engaging in investments in China. Ambassador Wang also proudly mentioned the close cooperation between China and Switzerland in the preservation of cultural heritage, especially in August 2023 when China successfully received five cultural artifacts returned by Switzerland, serving as a vivid testament to the deepening cultural exchanges between the two nations.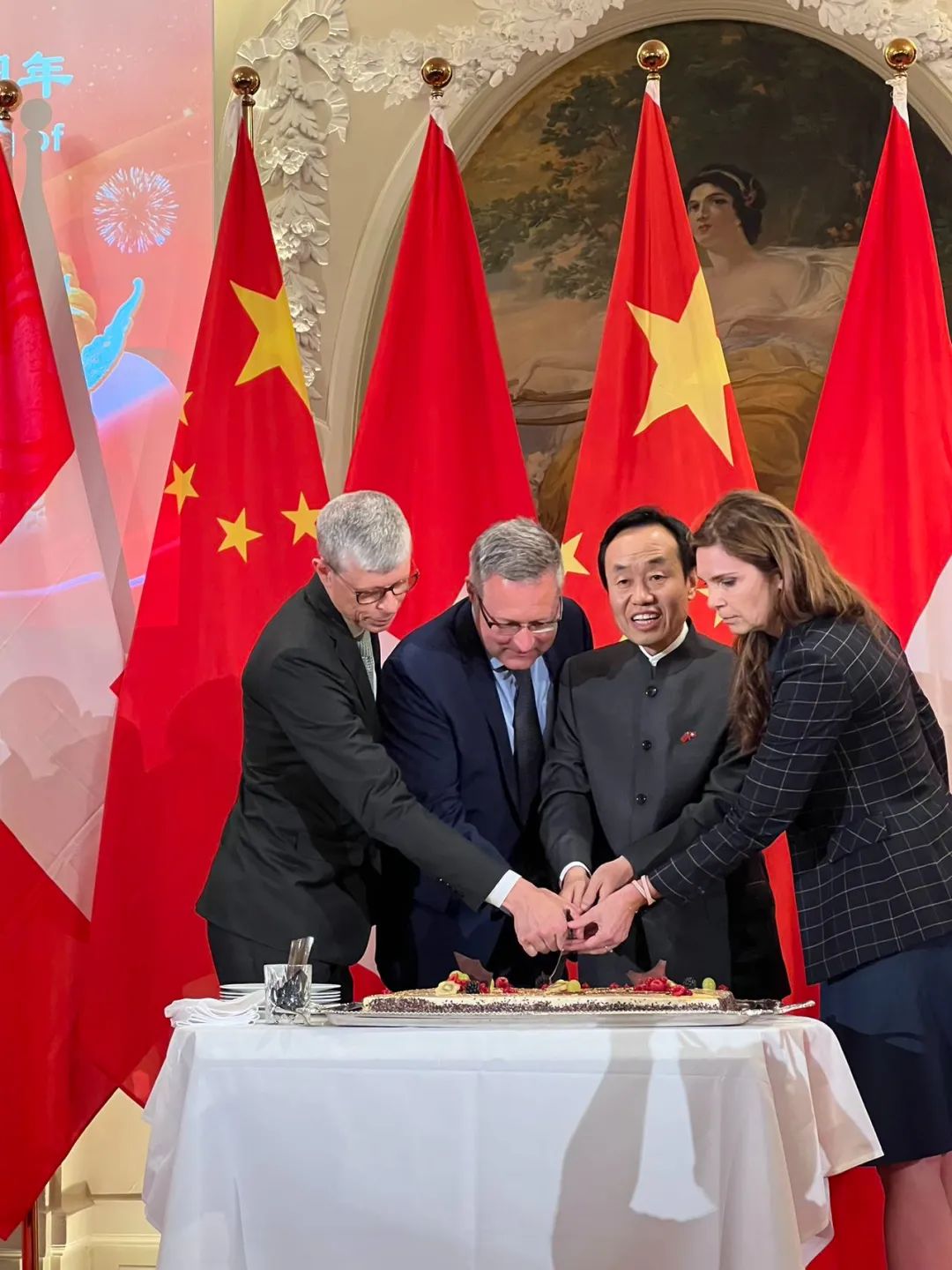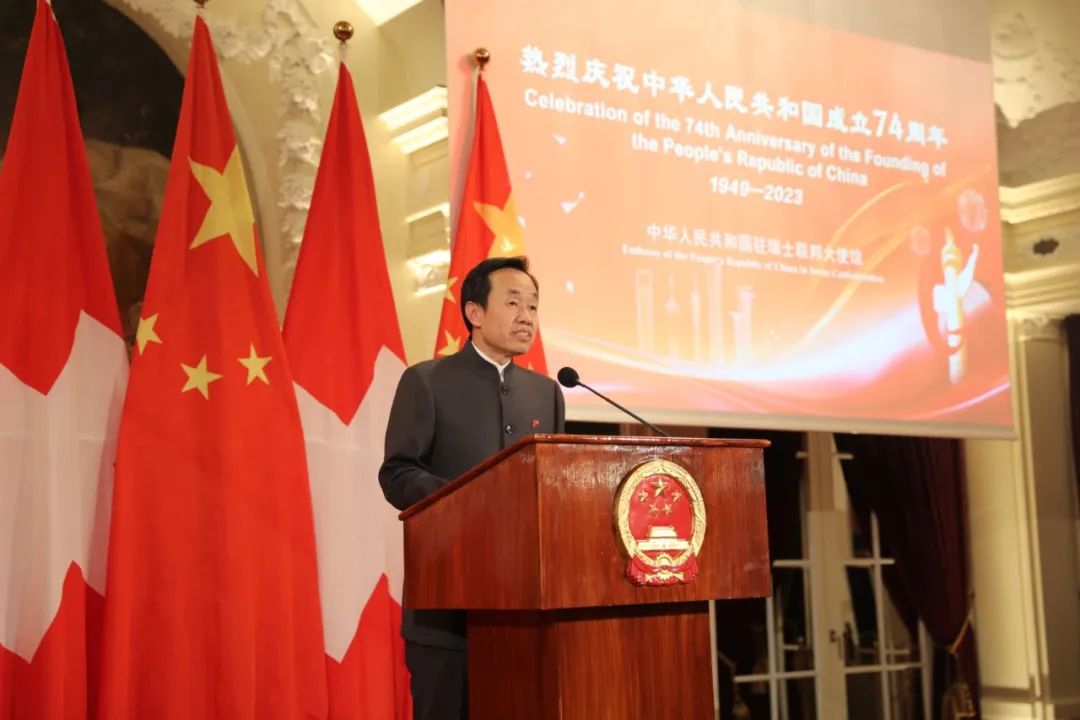 Regarding China's international role, Ambassador Wang expressed that China has actively promoted the concept of a community of shared future for humanity for a decade, achieving fruitful results globally, including initiatives like the Belt and Road, Global Development Initiative, Global Security Initiative, and Global Civilization Initiative. These initiatives have not only brought prosperity and stability to the world but also tangible benefits to people of all nations. Ambassador Wang emphasized China's commitment to being a builder of world peace, a contributor to global development, and a guardian of the international order, actively contributing to the construction of a community of shared future for humanity.
The atmosphere at the event was warm, and the guests celebrated the 74th anniversary of the People's Republic of China while expressing appreciation for the practical cooperation between the two countries.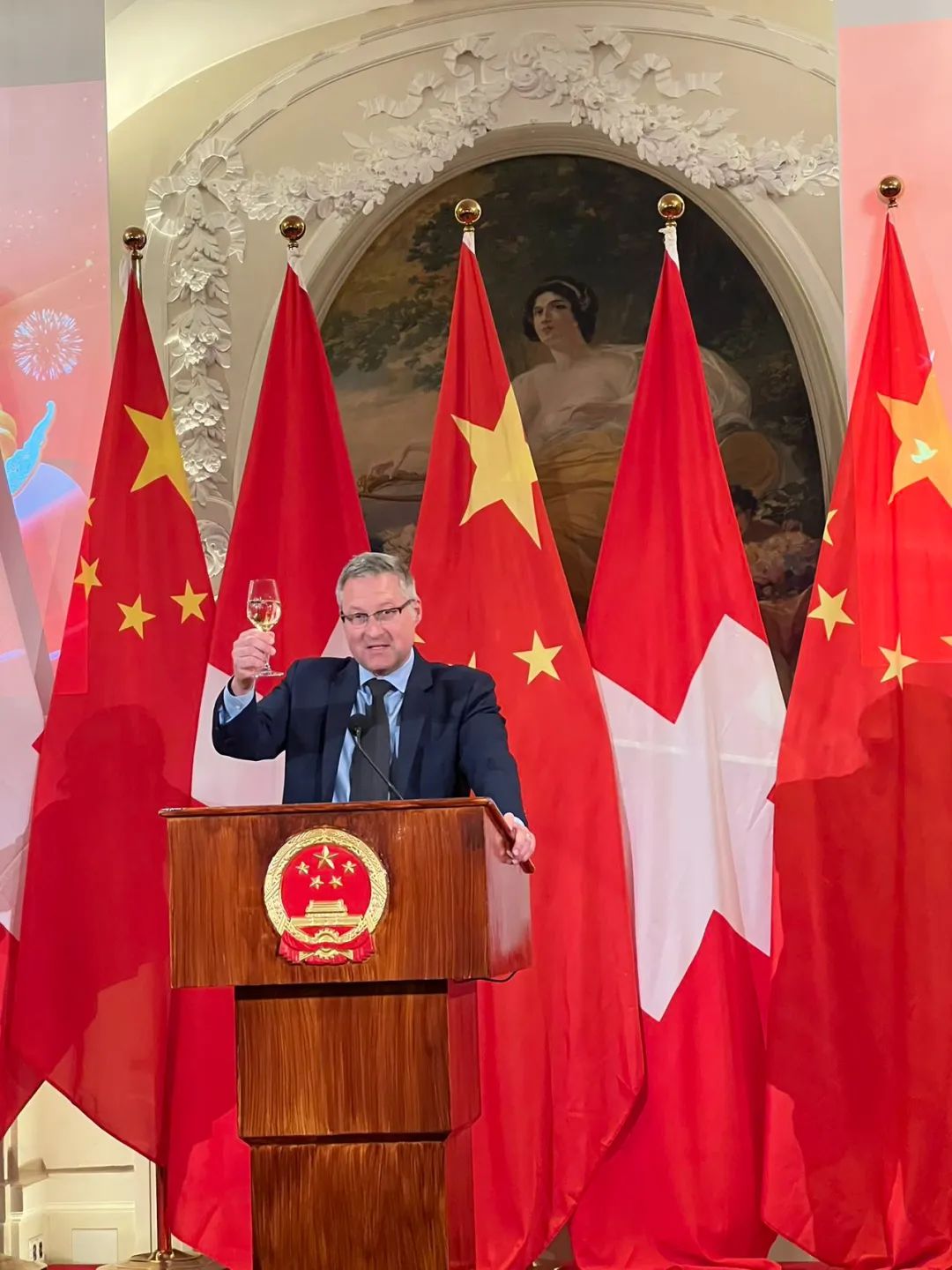 Deputy State Secretary of the Swiss Federal Department of Foreign Affairs FDFA, Thomas Guerber, delivered a speech at the event. Among the numerous attendees were Swiss government officials, foreign diplomats, business representatives, and more, totaling around 500 people.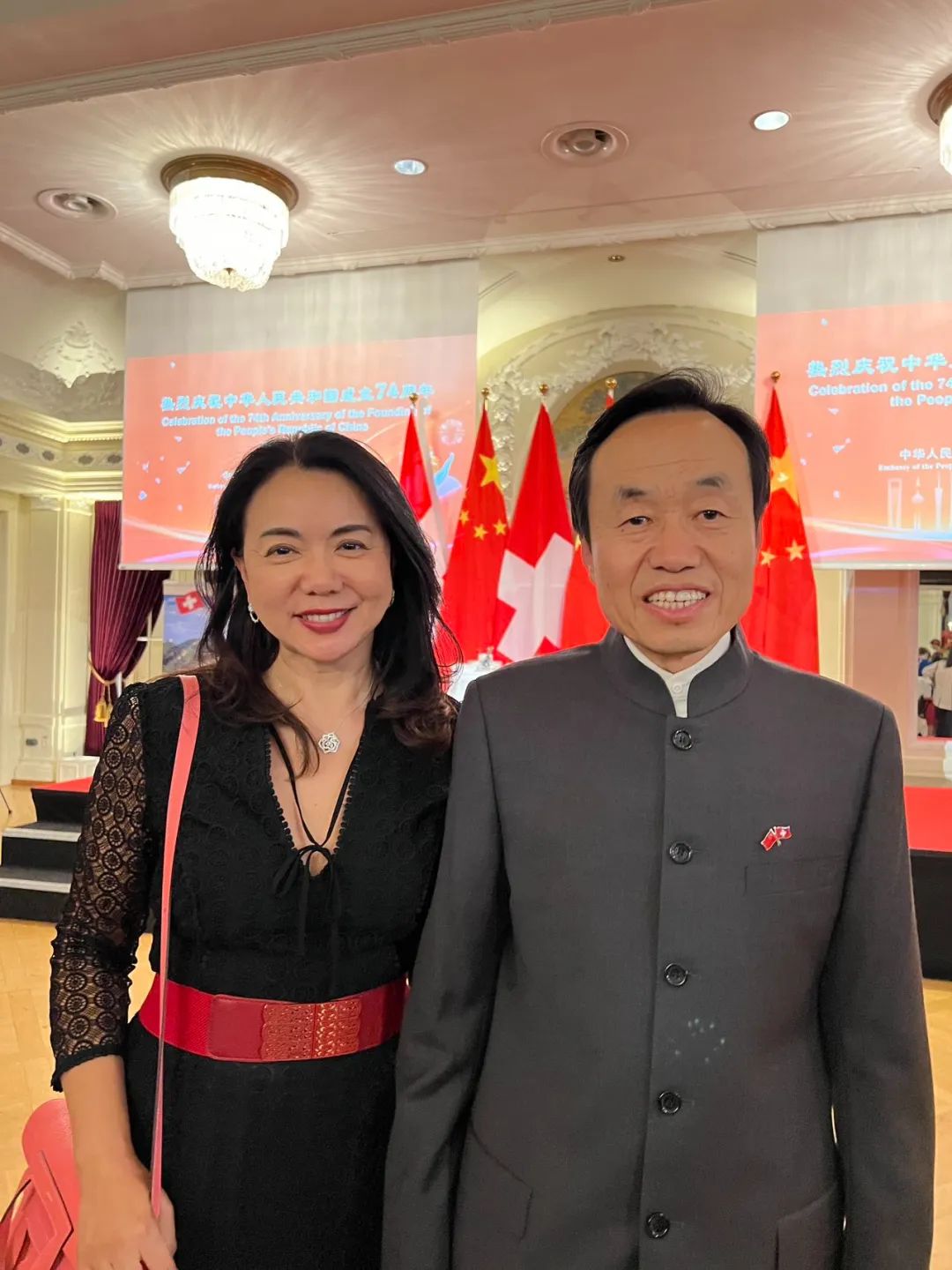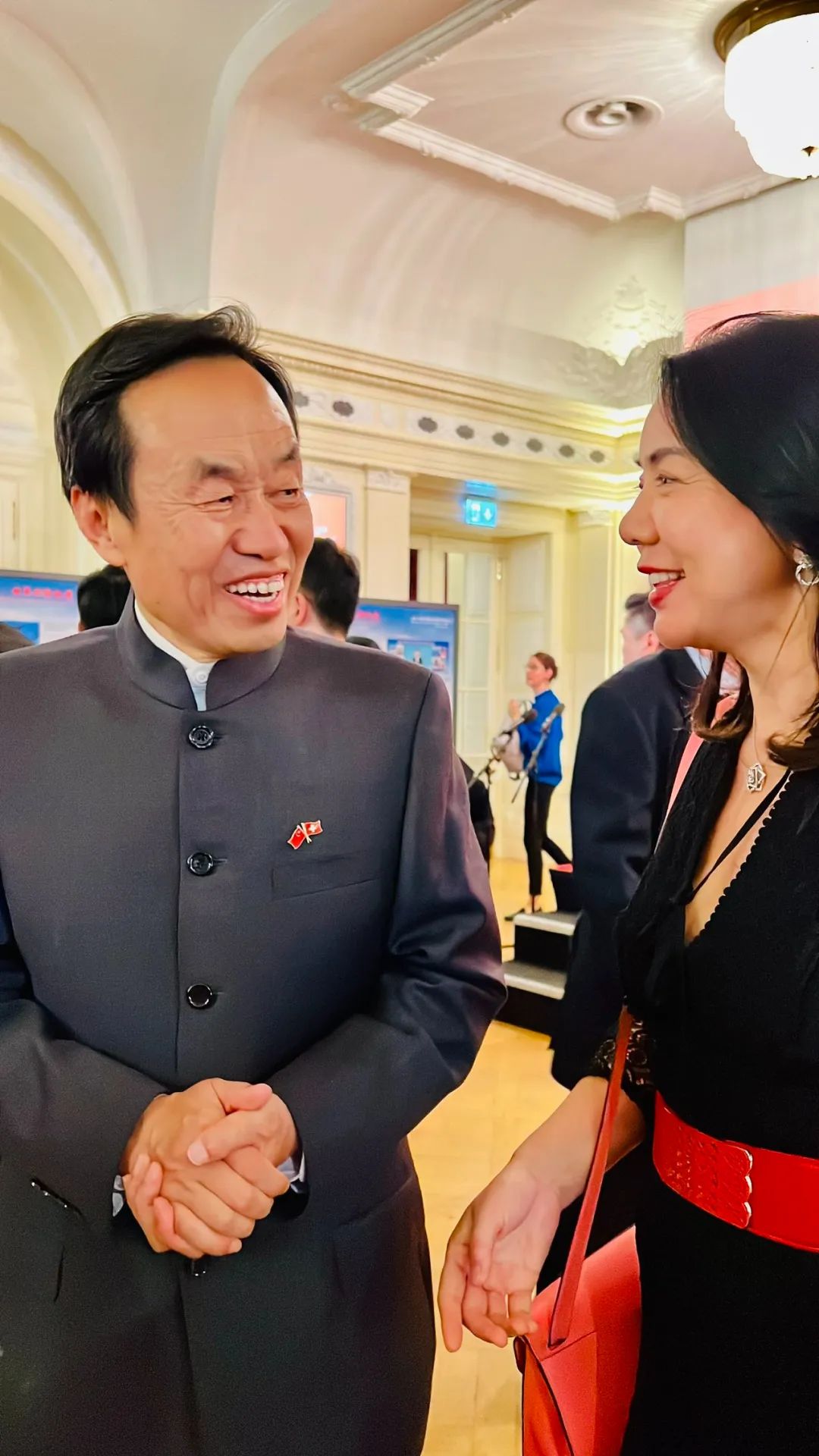 During the event, Chinese-Swiss students from the Bern Huaxia Chinese Language School sang the national anthems of China and Switzerland together, earning enthusiastic applause from the audience.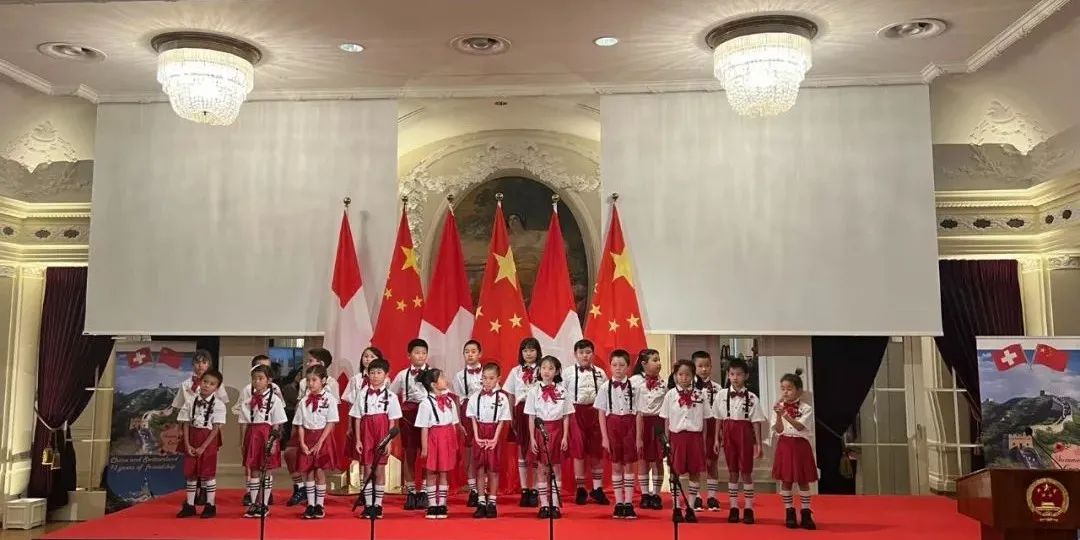 The guests also visited the "Chinese-Style Modernization: New Opportunities for the World" thematic photo exhibition curated by the Chinese Embassy in Switzerland, deeply impressed by China's achievements in modernization with Chinese characteristics and expressing their wishes for enduring Sino-Swiss friendship.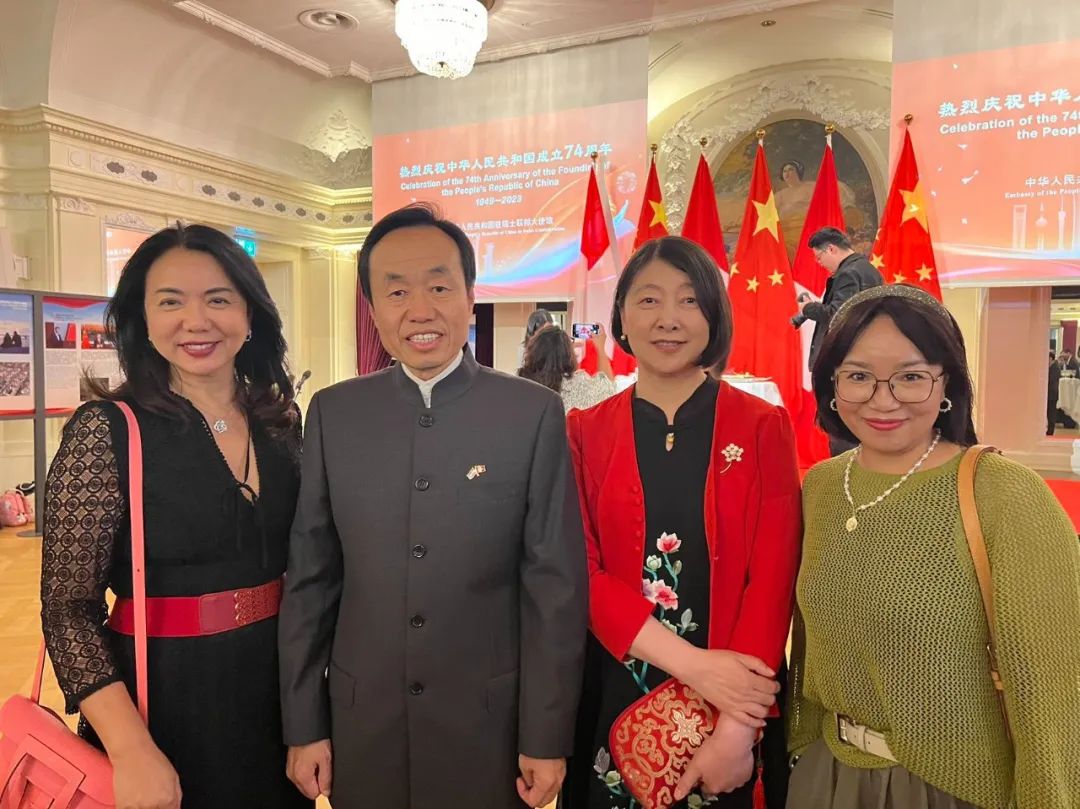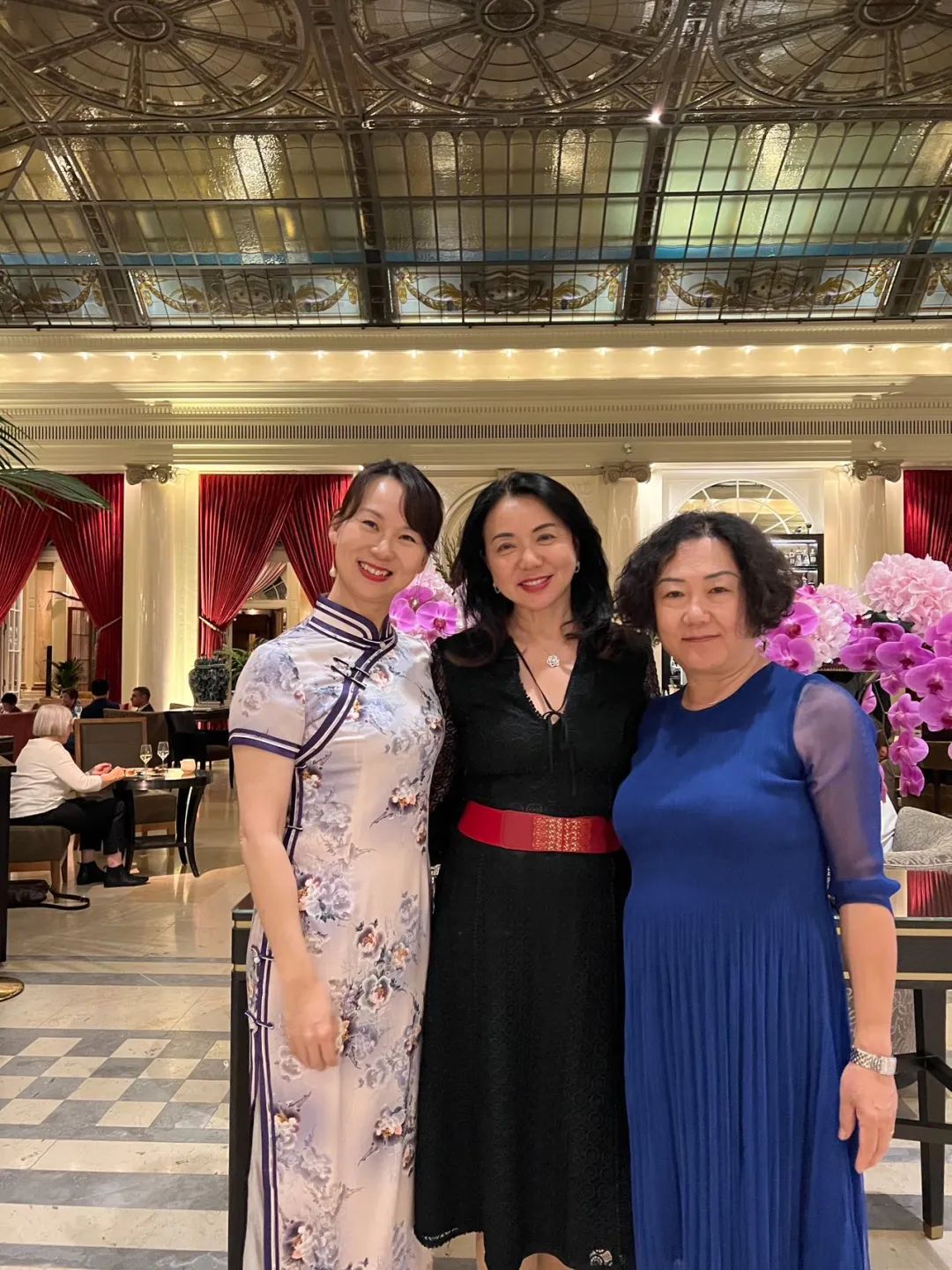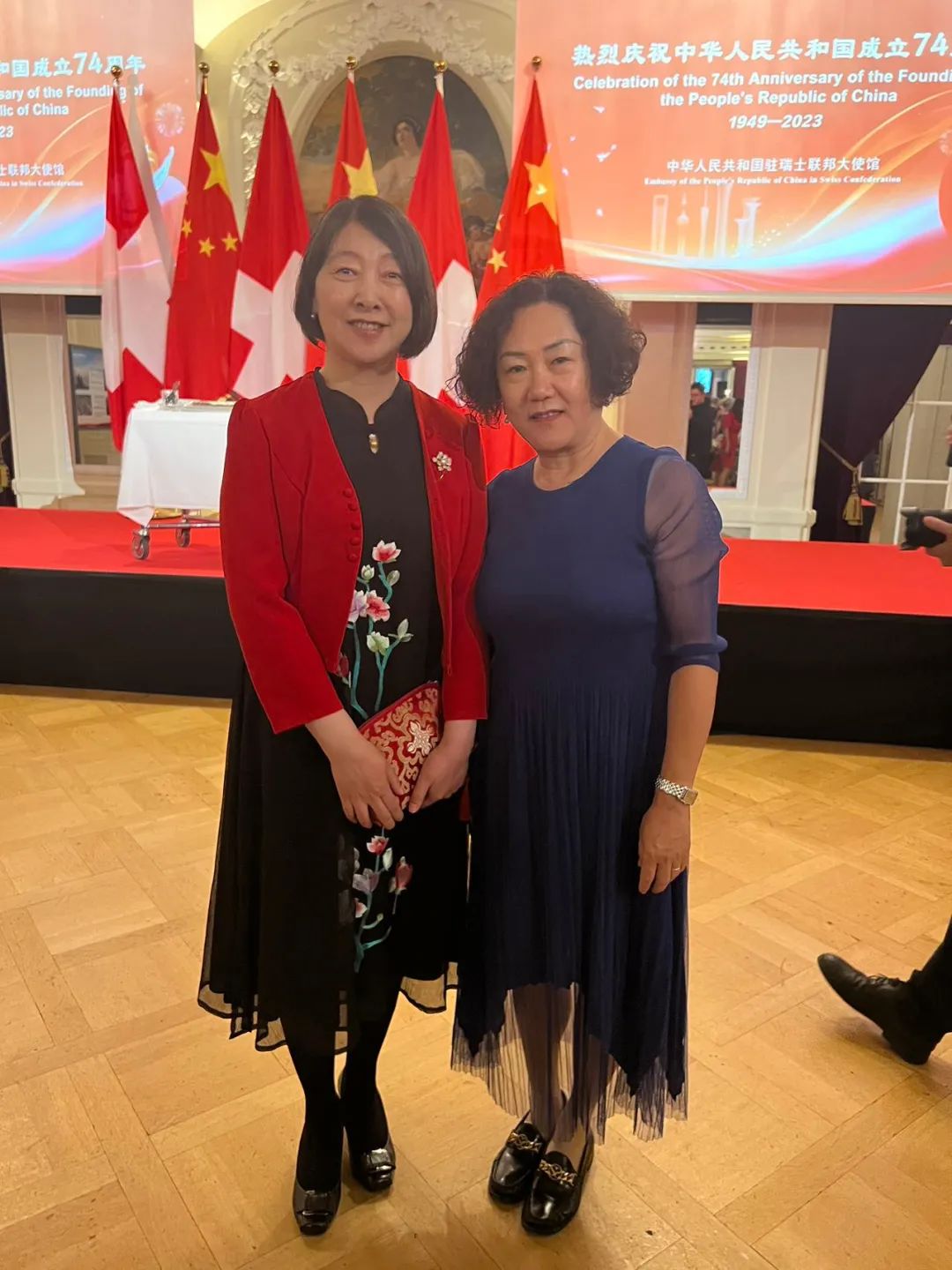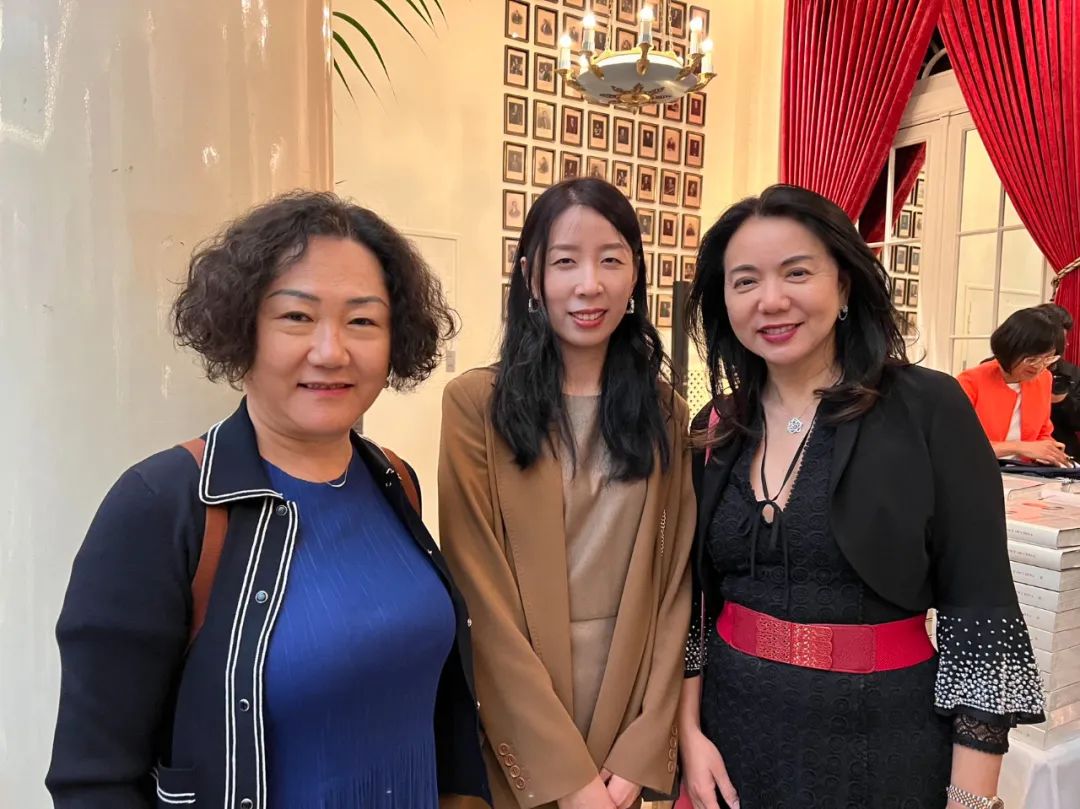 We, the Chinese Institute Geneva Foundation, extend our wishes for our motherland China's prosperity and the deepening of Sino-Swiss friendship.