Chinese Language Enlightenment - Recording Chinese Education Workshop
[13.05.2023]
Chinese Language Enlightenment - Recording Chinese Education Workshop
In Switzerland, why do people learn Chinese?
What are the characteristics of Chinese learners of different age groups?
How can Chinese culture be effectively promoted in various public settings?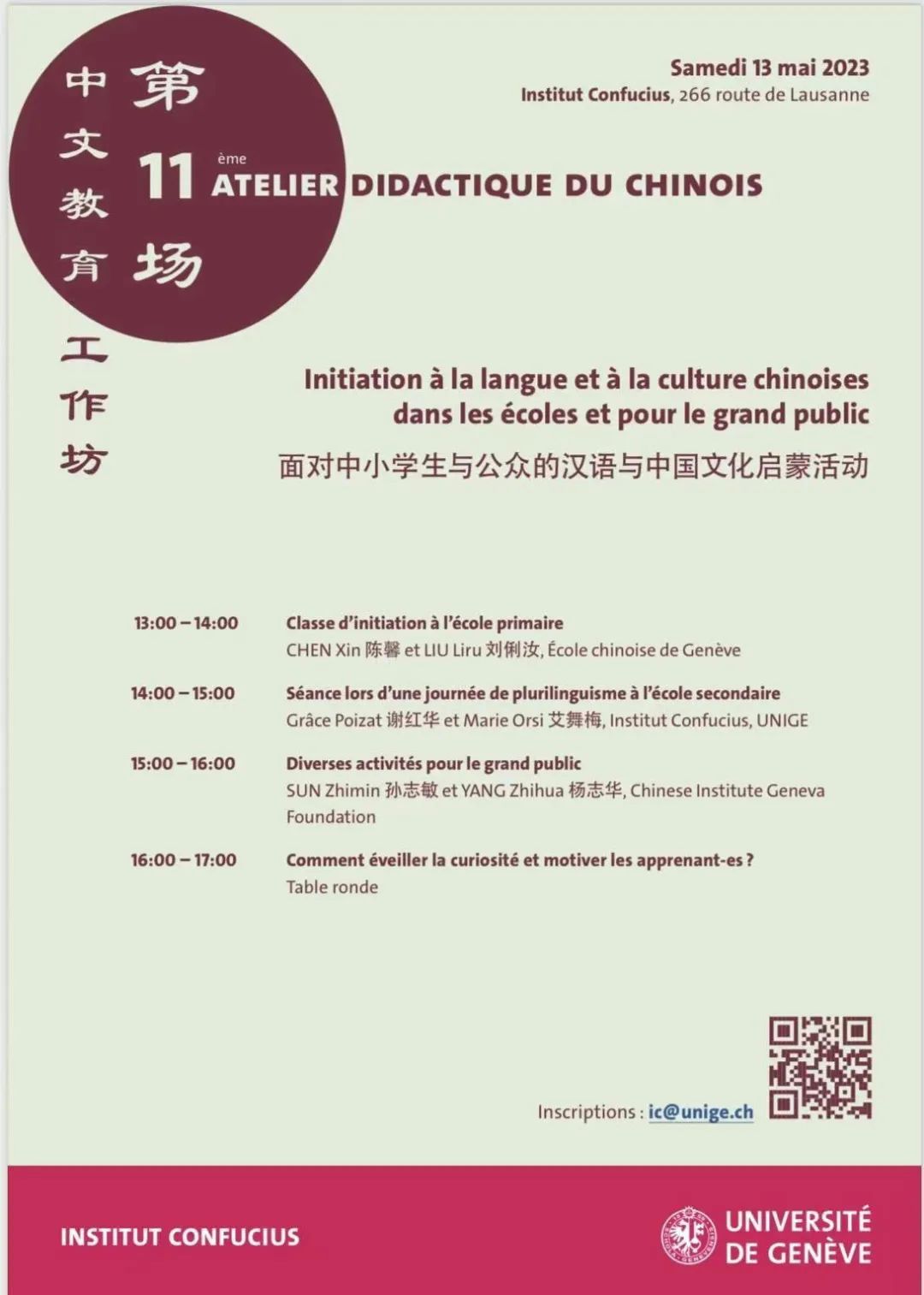 Around these questions, practitioners from three Chinese education and research institutions in Switzerland engaged in experience sharing and lively roundtable discussions. The 11th Chinese Education Workshop took place at the Confucius Institute in Geneva on May 13th. The workshop showcased the professional competence of Chinese teachers in Switzerland, as well as their dedication to illuminate and cultivate the platform of overseas Chinese education.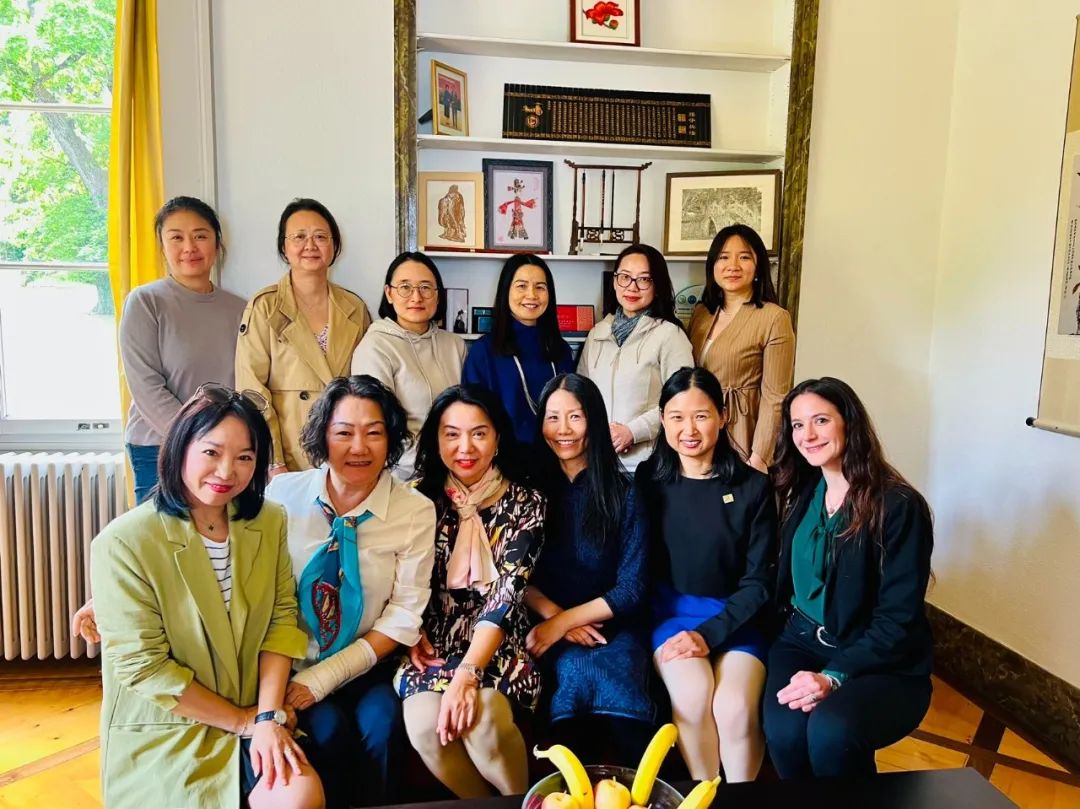 Many CIG (Chinese Institute Geneva Foundation) readers and friends still vividly remember our ChineseNew Year event held in downtown Nyon (La Combe center) at the beginning of 2023. In this workshop in May, our principal, Zhimin SUN, and representative teacher, Zhihua YANG, shared their successful experience in preparing and conducting Chinese enlightenment courses for the general public.
CIG principal Zhimin SUN's sharing of experience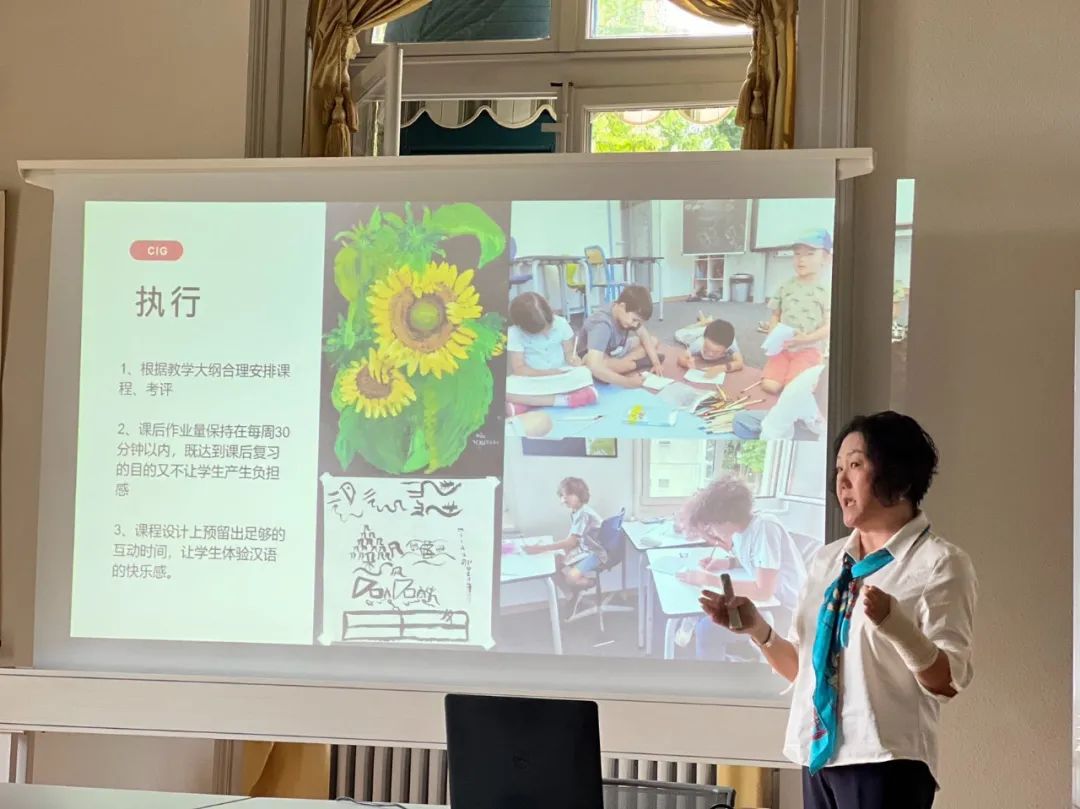 Mrs. Sun is one of the founders of CIG. Since its establishment in 2008, CIG has offered various Chinese courses targeting different ages and Chinese language proficiency levels. CIG is also one of the organizers and participants in the "Chinese Bridge" and HSK exams in Switzerland.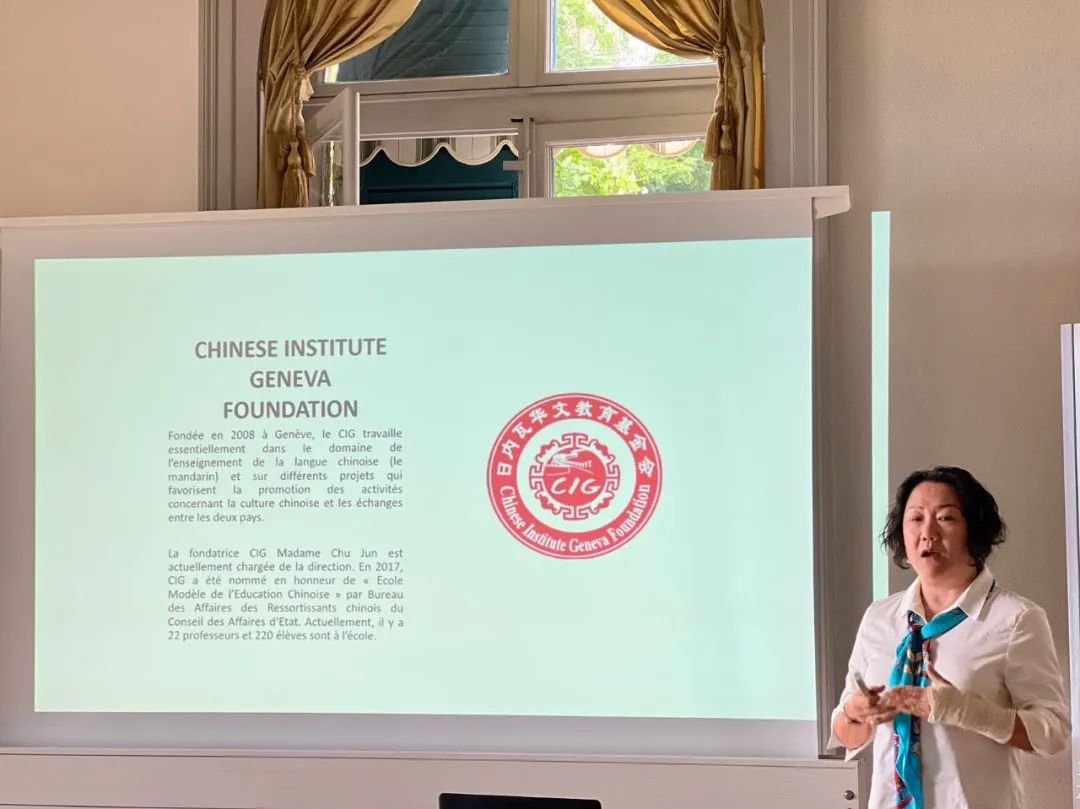 Mrs. Sun introduced the long-standing Chinese language courses offered by CIG at Nyon Moser school, a private school in Nyon. Regarding how to promote Chinese language courses, she emphasized the importance of clearly defining the course purpose, communicating and coordinating with partner schools to arrange courses reasonably, and designing targeted and interesting curriculum for the students. Leveraging the expertise of teachers and establishing long-term cooperation with partner schools are also very important, she added.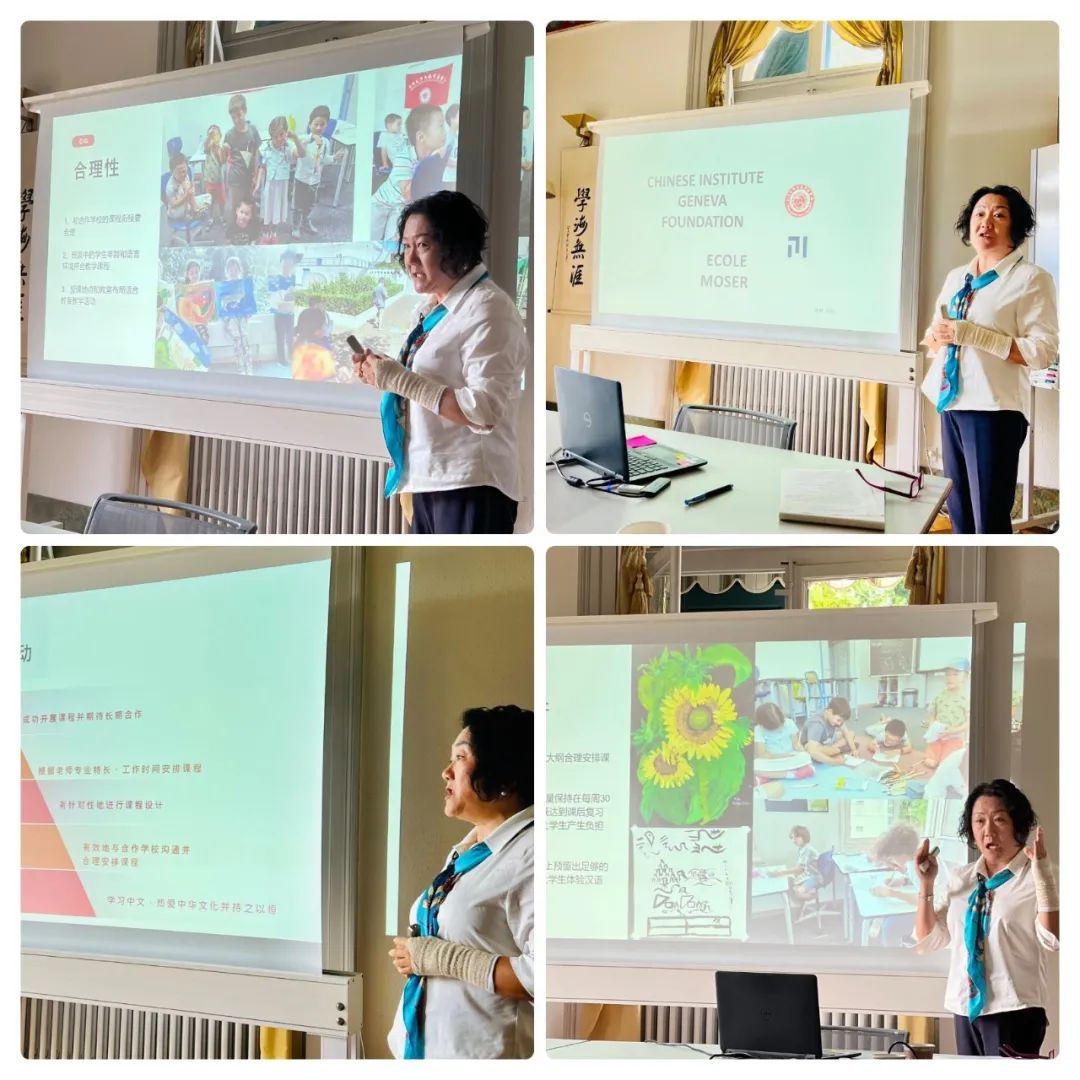 Through her extensive experience in teaching Chinese in primary and secondary schools, Mrs. Sun made many unexpected discoveries. Among the common Chinese elements, such as Chinese martial arts, dragons, and pandas, which one is the most frequently mentioned? The children's answer turned out to be "Made in China." In the workshop, Mrs. Sun used rich animations to present Chinese elements in the courseware, which left a deep impression on the audience. She also introduced that, in addition to Chinese language courses and cultural activities in Switzerland, CIG also organizes regularly summer camps to China. Our summer camps are always in high demand. Many students can't wait to go to China to practice Chinese and make new friends.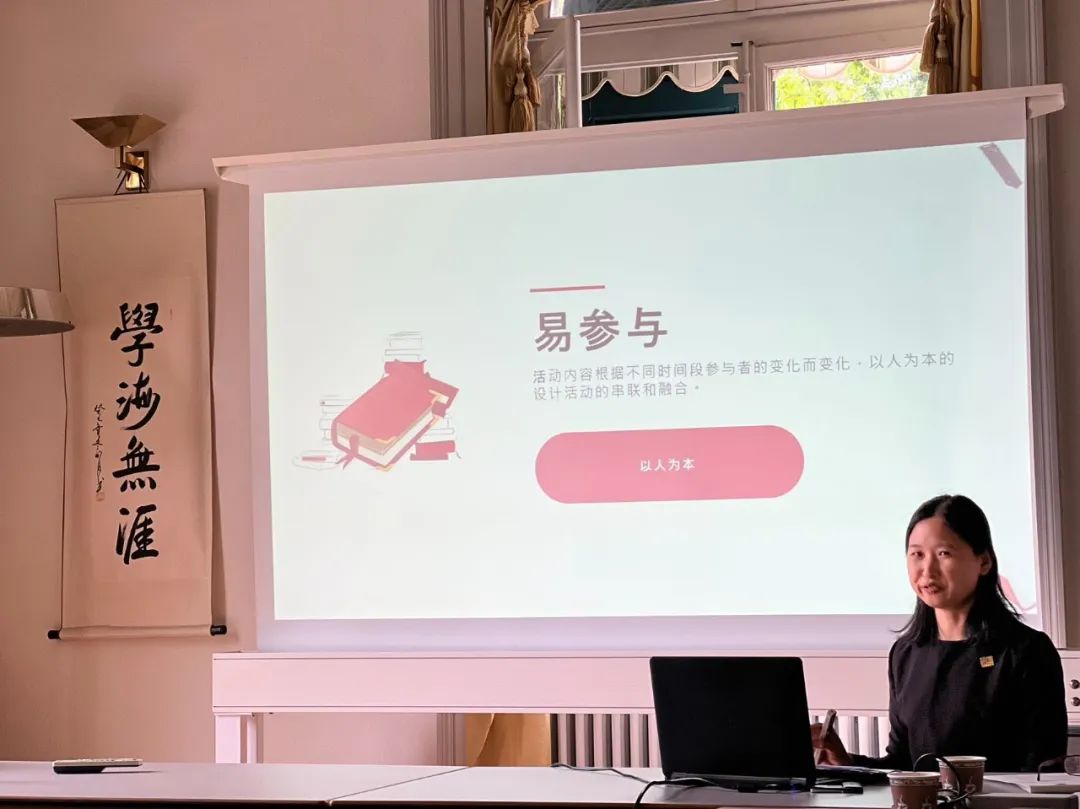 CIG teacher Zhihua YANG's sharing of experience
When organizing events in a crowded commercial center like La Combe, how can we highlight Chinese cultural elements in a manner that engages the five senses of sight, hearing, smell, touch, and taste? The experience is definitely different from teaching Chinese in schools.
Ms. Yang introduced the preparation stage, emphasizing the design of the venue layout based on the flow of people, spatial arrangements, and equipment props. By symbolizing and labeling Chinese cultural elements, the lively and festive atmosphere of the Spring Festival was highlighted. The timing of the promotion was aligned with the broadcasting of the Spring Festival on public media, giving the general public in Switzerland an opportunity to experience the Chinese New Year firsthand.
In terms of activity design, Ms. Yang particularly emphasized the importance of easy participation and richness. She listed a series of activities such as paper folding and papercutting for the Year of the Rabbit, calligraphy blessings, kung fu tea performances, and incense appreciation. These activities allowed participants to achieve tangible results and gain a sense of accomplishment. The overall support and coordination of the event relied on pre-event training and division of responsibilities among the staff.
Mrs. Honghua XIE, the vice director of the Confucius Institute at the University of Geneva, paid special attention to the feedback and data of this workshop. CIG provided positive feedback on the spot and expressed a hope to expand the scale and hold the event again next year.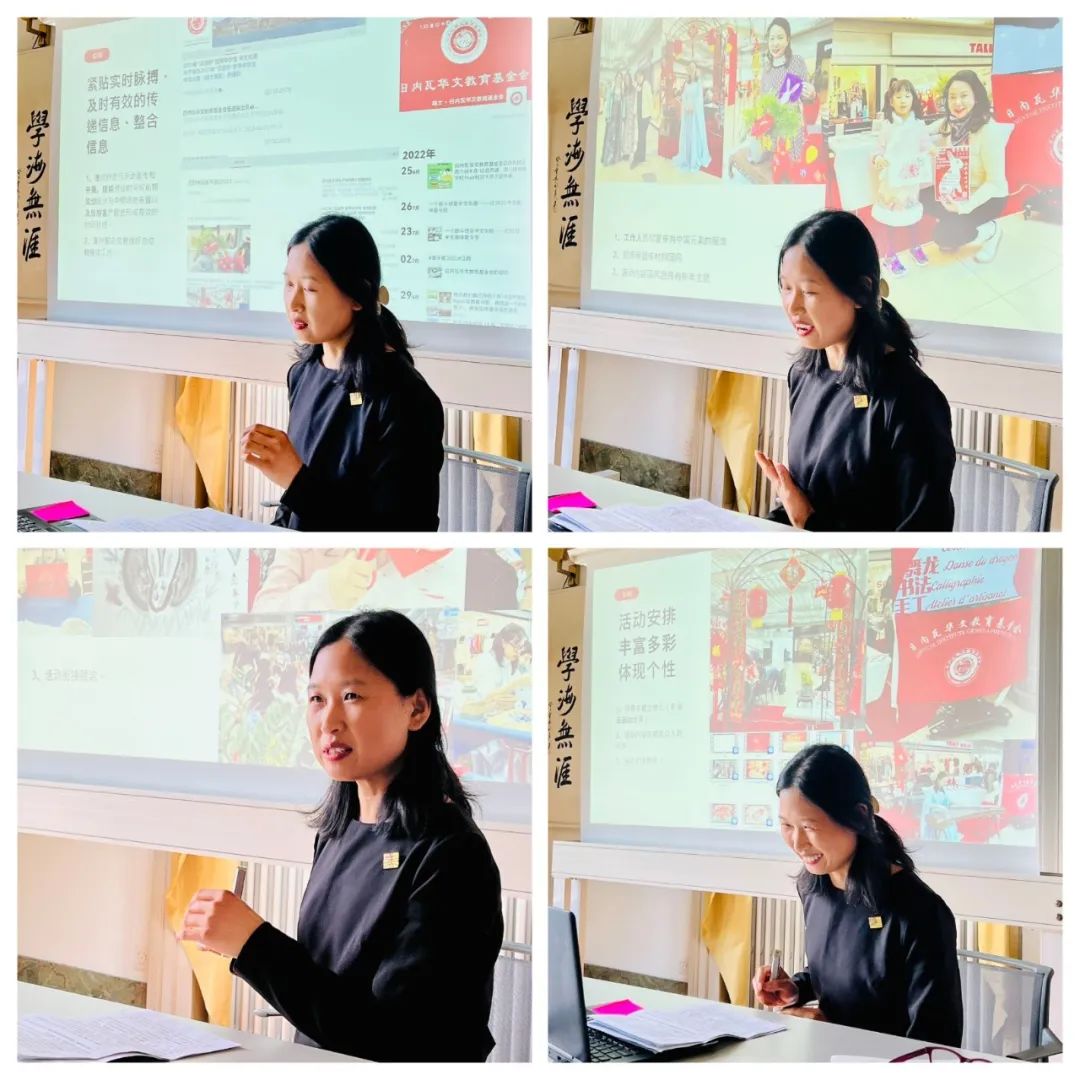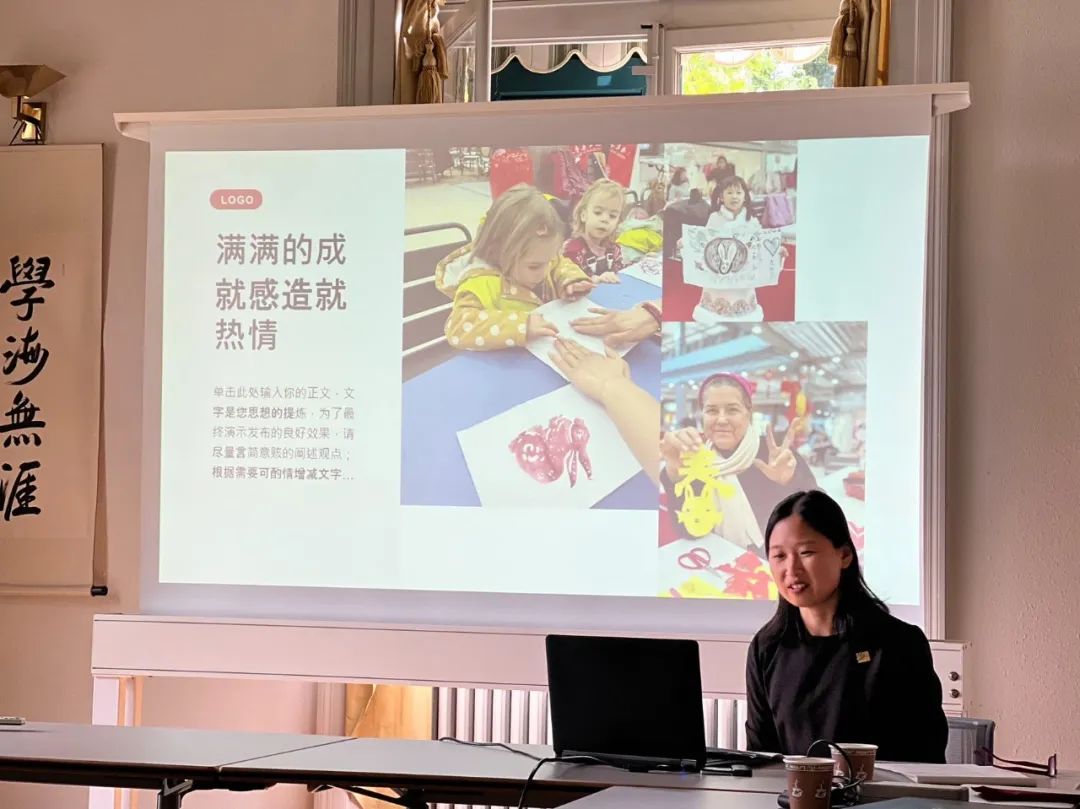 It is worth mentioning that two-thirds of CIG teachers participated in this workshop. Everyone actively joined in sharing and discussing, and Teacher Jing YUAN generously shared her experiences in music and Chinese education.
Confucius Institute teachers' sharing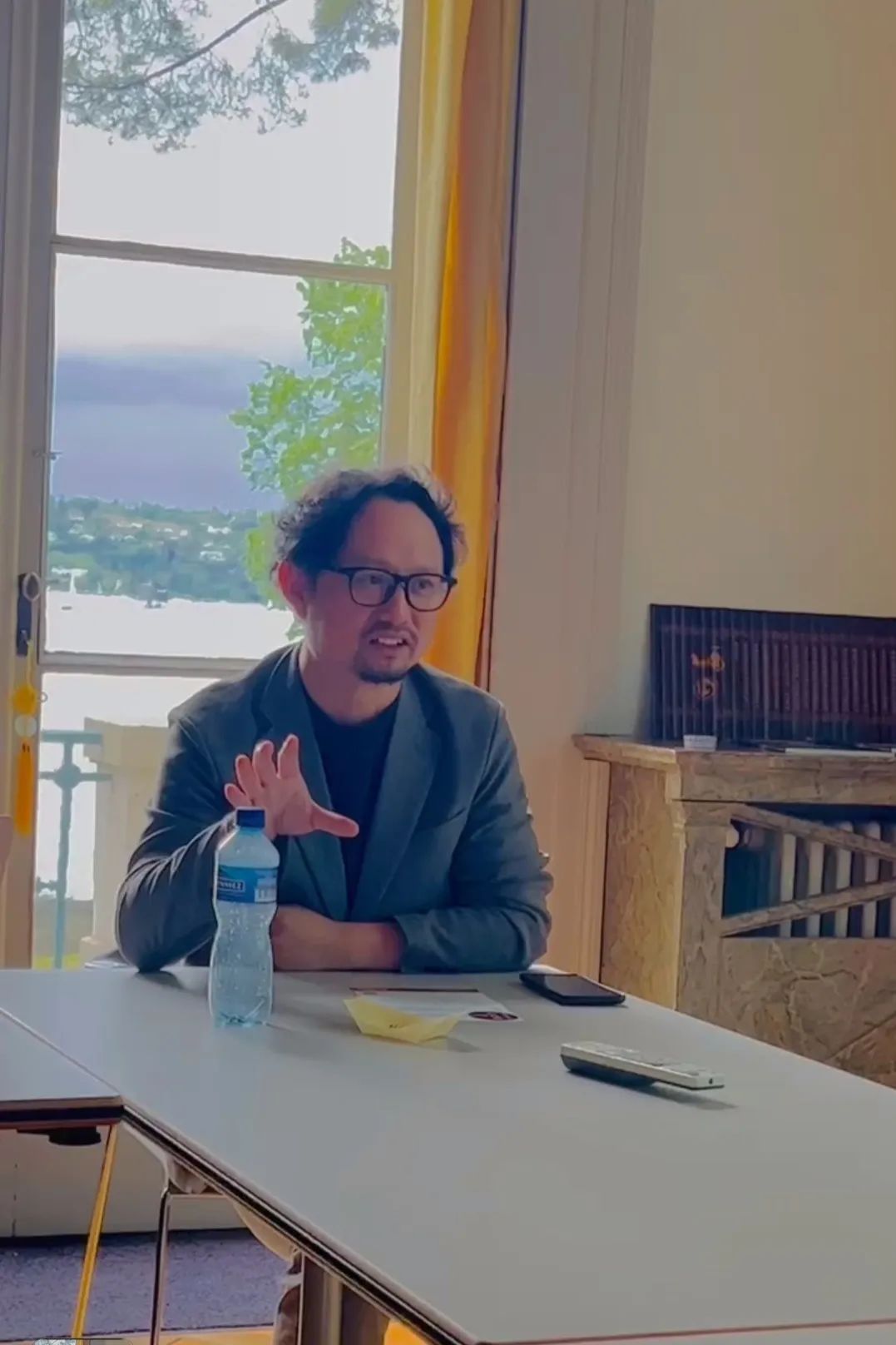 Mr. Chen ZHANG, the Chinese director of the Confucius Institute at the University of Geneva, presided over this workshop. He discussed the special meaning of the term "enlightenment" in the Chinese language and talked about the starting points for children learning Chinese in different regions. Unlike many Chinese language learners in developing countries who pursue the practical utility for future employment, most children in Switzerland learn Chinese out of interest.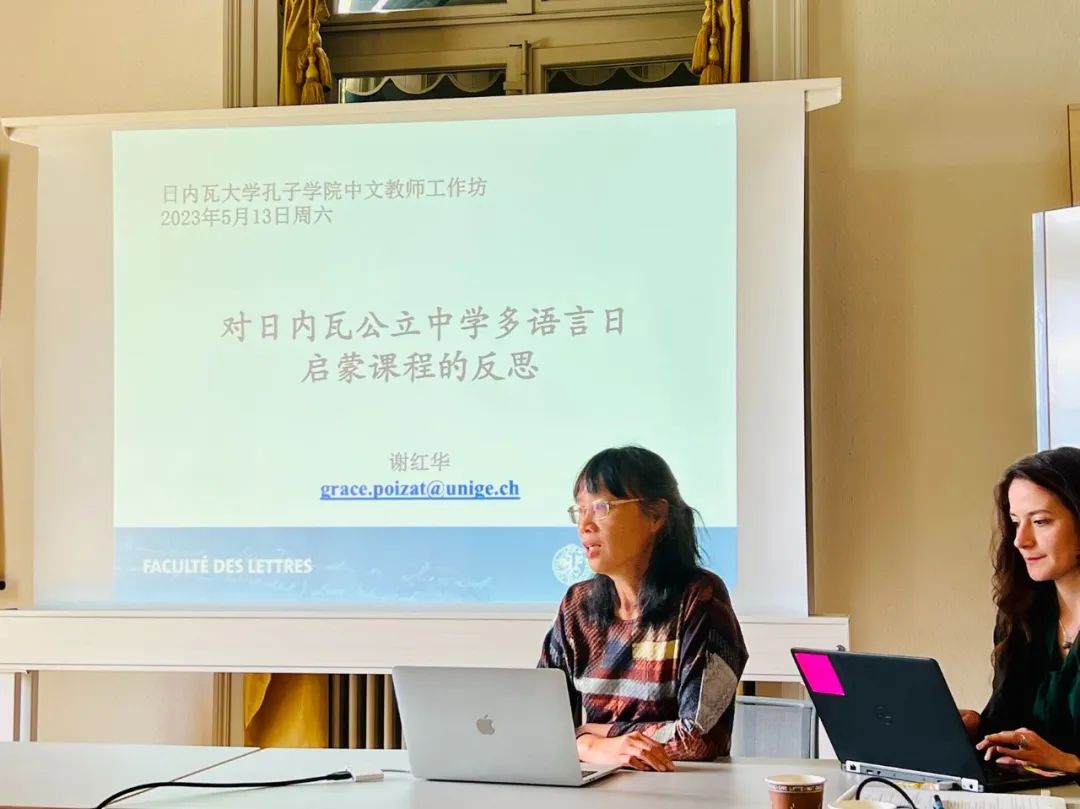 Confucius Institute vice director Honghua XIE has years of experience teaching students in the Sinology Department at the University of Geneva and other adult Chinese language learners. This time, in response to the invitation from a public high school in Geneva and in celebration of the United Nations' 13th "Chinese Language Day," Mrs. Xie, together with all the teaching staff of the Confucius Institute in Geneva, presented a "Chinese language feast" for high school students.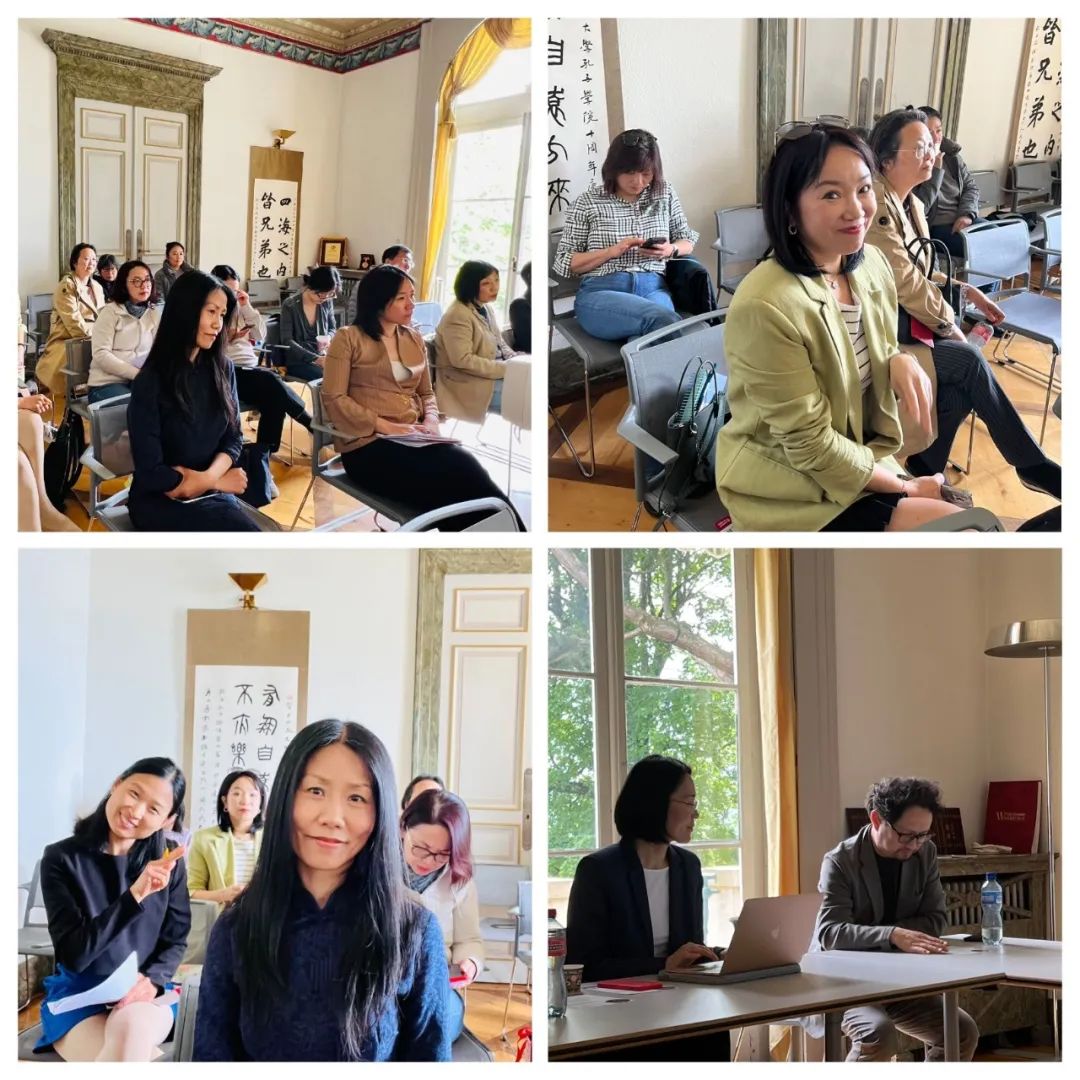 Mrs. Xie admitted that it was very different and challenging to introduce Chinese language enlightenment to high school students for the first time. There was reflection and harvest. Through a full day of workshops and discussions with students on topics such as "how to determine which languages are dominant," "whether Chinese is difficult to learn," and "how to type Chinese characters on a computer," they connected with students' lives and inspired them to express their ideas. Especially in the design of the courseware, each slide used an image or picture to convey abstract theories and concepts, allowing students to think independently and find answers.
In this workshop, Wumei AI, the only Chinese language instructor with French as her mother tongue, provided a unique perspective for the discussion. By comparing ancient Chinese characters with ancient Babylonian, ancient Greek, and cuneiform scripts, she guided students to explore the origin of Chinese characters. She explained the wisdom of Chinese counting using the words for one, two, three, four, five, and six, and the names of the days of the week and months, providing everyone with a rich experience of Chinese language in daily life. This offered valuable opportunities for Chinese language teachers in attendance, most of whom cater to French native speakers, to engage in empathy and reflection.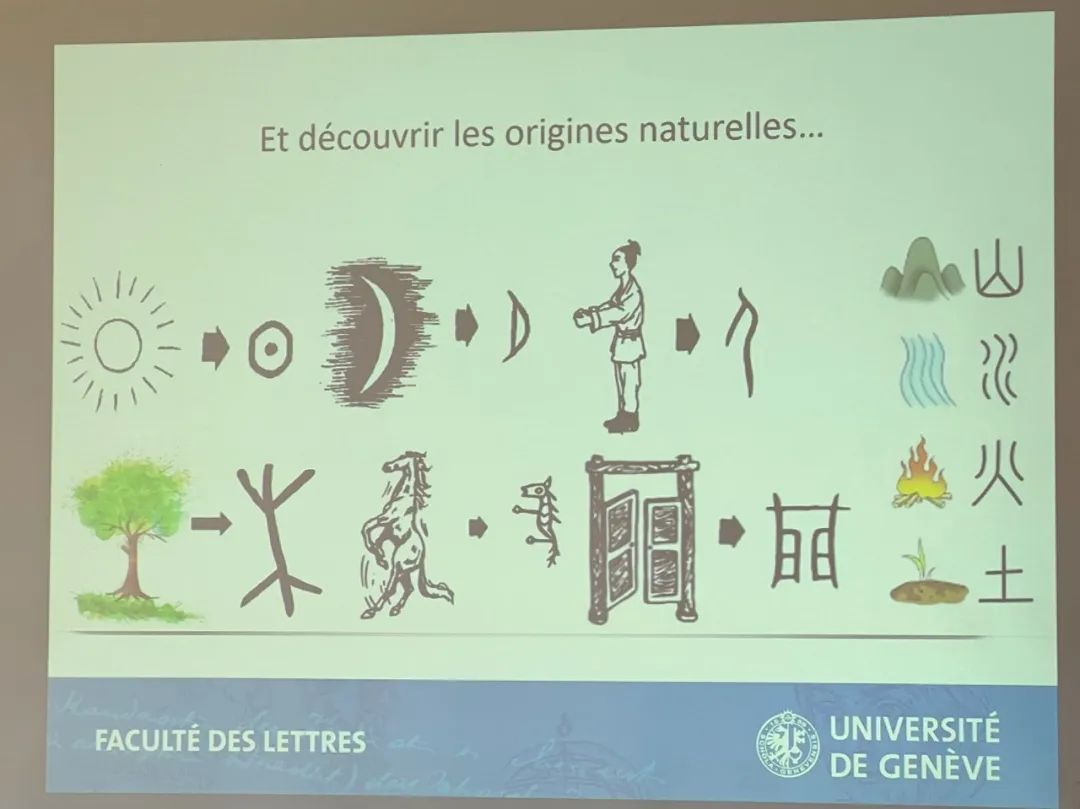 Sharing of experiences by other teachers
Teachers Xin CHEN and Liru LIU from the Geneva Chinese School joined the "Language Open Class" project of the Geneva Department of Education since 2021. It is the first time for Chinese teaching to enter public primary school classrooms in the Geneva Canton. It was truly challenging to present the charm of Chinese language to Swiss elementary school students who had never been exposed to Chinese within two 45-minute lessons. Furthermore, the Geneva Department of Education required them to establish clear teaching goals and plans to effectively conduct "language enlightenment" for these students with different native languages.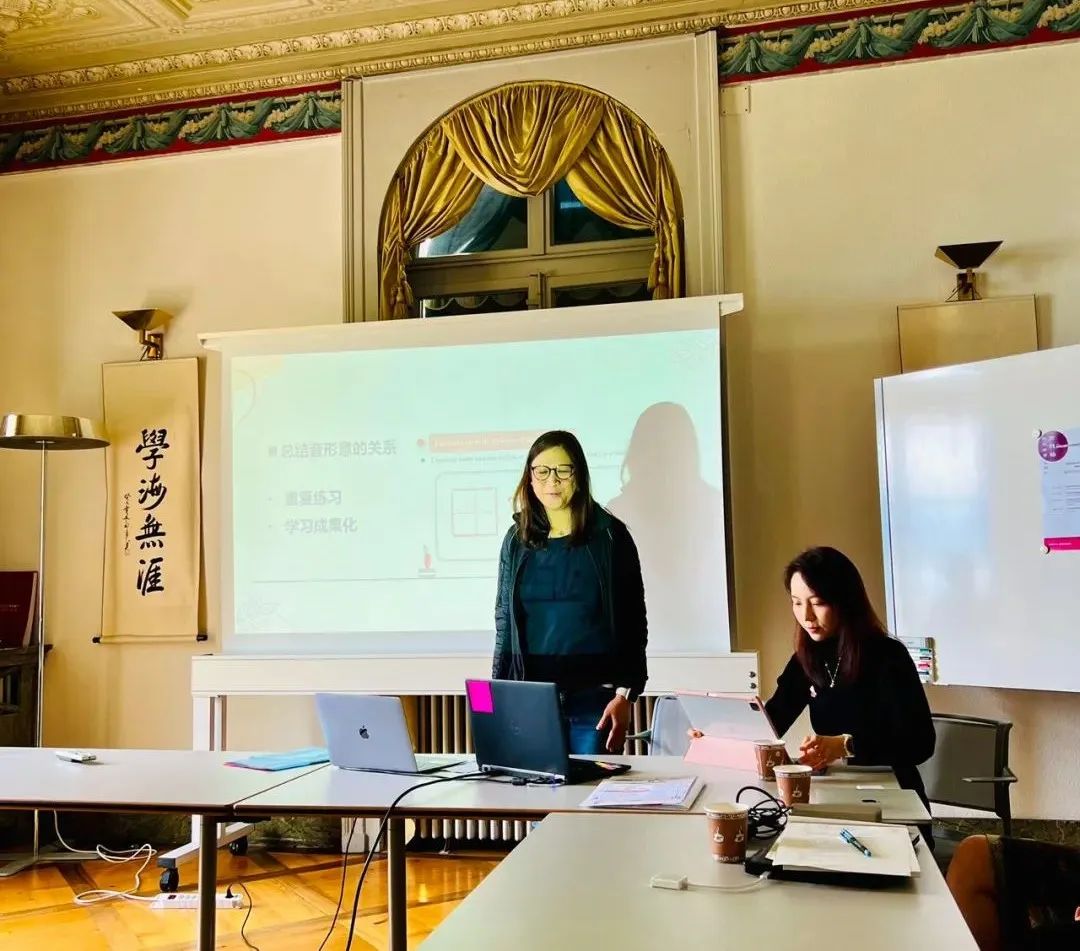 After a year of training in the education system, the two teachers refined the details of the curriculum and developed an efficient and concise Chinese language enlightenment course design. They formulated course principles that downplayed concepts, visualized knowledge points, and utilized interactive activities. Through activities such as "finding friends through tones," "pinyin houses," and experiencing the Four Treasures of the Study, the two teachers achieved rich visual teaching outcomes.
During the break, new and old friends chatted and reminisced, capturing a beautiful moment by the shores of Lake Geneva at the Confucius Institute.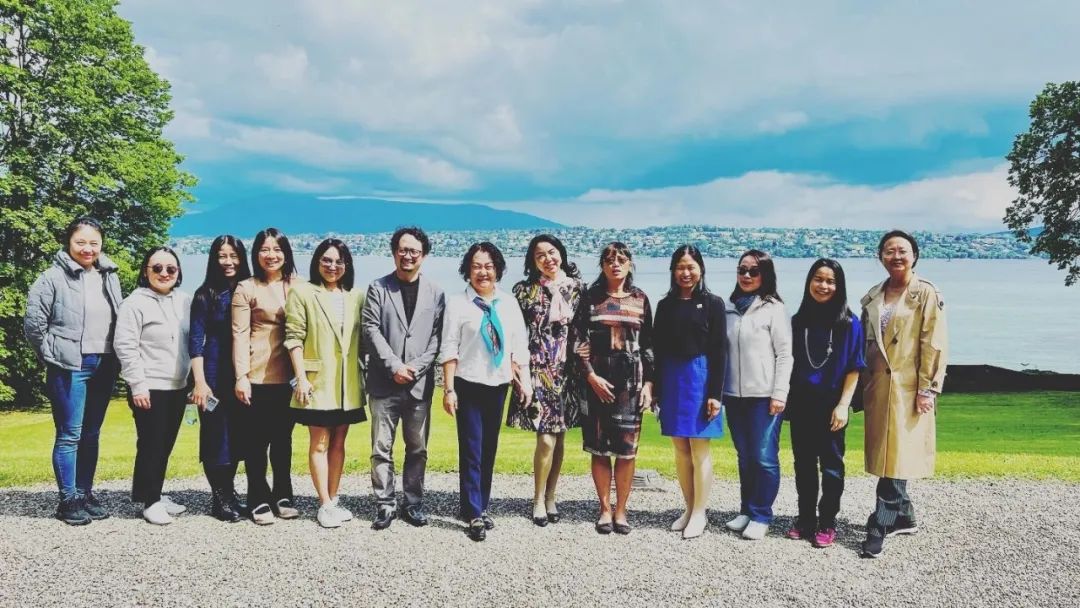 Finally, the entire workshop concluded successfully in a friendly atmosphere of intense discussions and mutual learning at the roundtable conference. On this fertile and beautiful land of Switzerland, we sow the seeds of Chinese language together, nurturing them with care, and patiently awaiting their growth.