Lunar new year, year of the tiger
[04.05.2022]
1st CIG event in the year of the tiger (Coppet)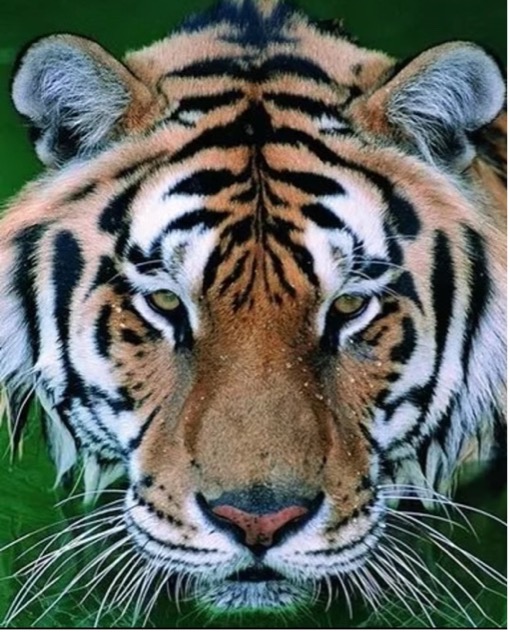 On 1st February 2022, CIG organized "Lunar new year, year of the tiger" China Day event at the International School of Geneva (la Châtaigneraie campus).
CIG teachers put in their efforts to prepare for this event, we also received strong support from the school. From arranging the venue to organizing every avtivity, we paid attention to all details. It lasted from 12:00 to 14:00. There were happy smiles on every face of the students and teachers who participated in the event.
With the theme of "New Year of the Tiger", we provided colorful activities for the Chinese New Year: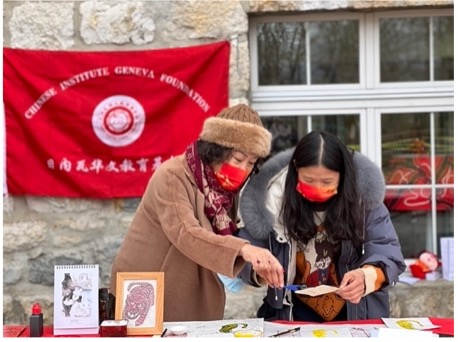 "Writing New Year's blessings" let everyone experience the joy of holding a brush in hand, smearing with ink and swaying blessings.
Students could also draw their own pictures for the Year of the Tiger, let the spirit of the tiger continue, and overcome all hardships with a fearless heart.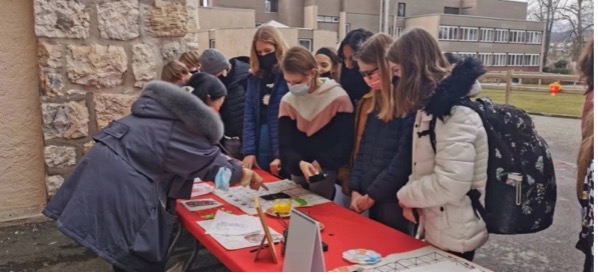 The highlight of the activities is of course the most exciting dragon dance. Regardless of grades and age, the students danced with the fiery red dragon and followed the cheerful folk music drums through every corner of the campus.
(Photo of paper-cut)
The students happily learned about Chinese traditional culture, and used paper-cut tigers to draw their own understanding of the ancient country.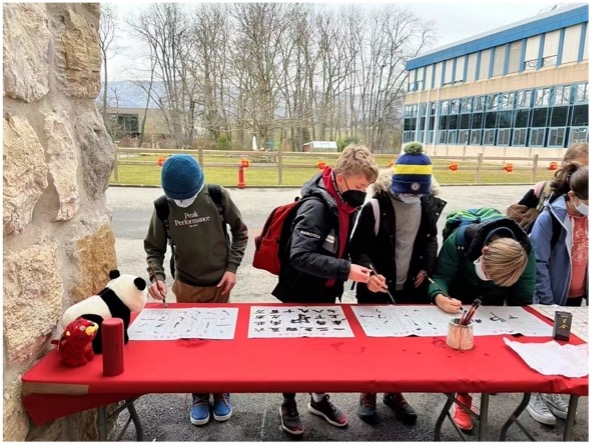 (Photo of name-writing)
Of course, understanding the beauty and meaning of Chinese characters starts with one's own name. Everyone wanted to find out: 'How do I write my name in Chinese characters?'
The colorful activities not only opened the door for everyone to communicate, but also enabled the students to understand the charm of traditional Chinese culture and the charm of Chinese characters!